Salmond tells RT he's headed to 'highest court in the land' over govt's handling of harassment case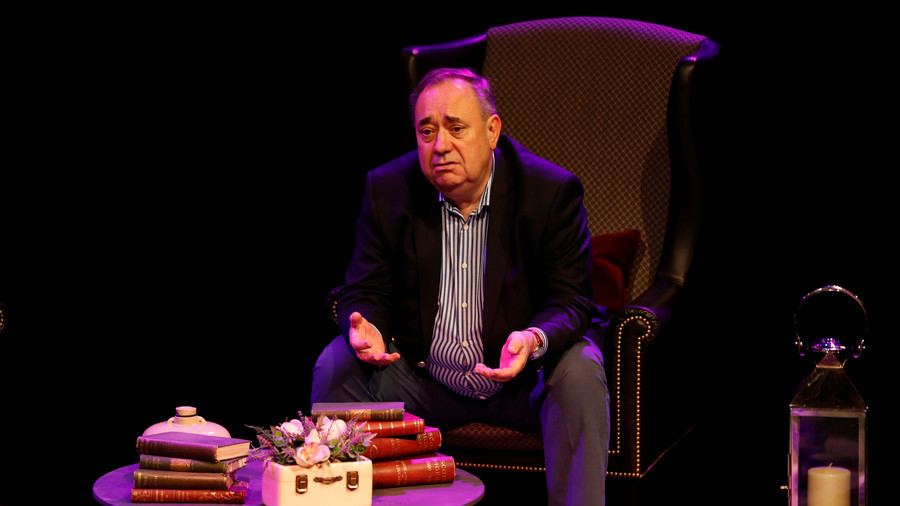 Former Scottish First Minister Alex Salmond has spoken out against his country's justice system to RT, stating that he hasn't seen the case against him and so can't respond to it. He is now heading to Scotland's highest court.
Salmond, who is facing allegations of sexual harassment which date back five years and which he strongly denies, has also slammed the government for failing to respect the confidentiality of the case.
"The Scottish government yesterday gave us two-and-a-half hours' notice that they were about to release a statement" which would have jeopardized the confidentiality of the case, Salmond told RT.
"These investigations depend on confidentiality...it's not about the person complained about, it's the confidentiality of the complainants. And the Scottish government were breaking that confidentiality so we told them to not make that statement because we were taking the action in the Court of Session."
However, he went on to state that "somewhere from within the bowels of the Scottish government" a tabloid was briefed on the case. "So, the story got out and therefore we revealed about our legal action and events have taken their course."
Salmond explained that confidentiality is entirely necessary in order for the process to be properly conducted, noting that, although the system should be designed so that everyone has a fair shot, "the Scottish government process doesn't do that."
This is why, Salmond explained, he is taking the case to the Court of Session. He said he doesn't mind going to the "highest court in the land," but that the Scottish government "looks a bit shaky in their position."
"We tried everything – mediation, conciliation, we tried arbitration. We offered arbitration to get a high court judge to look at the process and say how it could be made fair. The Scottish government, [Permanent Secretary] Leslie Evans, said 'oh we don't need that because we're confident in our position.' When people are confident in their position they don't resist arbitration; they agree to arbitration because they know their position will be upheld. But we are where we are, and where we are is going to the Court of Session."
Salmond adamantly denies the allegations against him, one of which is claimed to have occurred in the Bute house, the historic building used as the official residence for Scotland's first ministers.
Think your friends would be interested? Share this story!