'Something smells rotten at BBC': Salmond accuses Beeb of anti-Scottish independence bias (VIDEO)
Published time: 3 Aug, 2018 12:11
Edited time: 24 Jan, 2019 12:09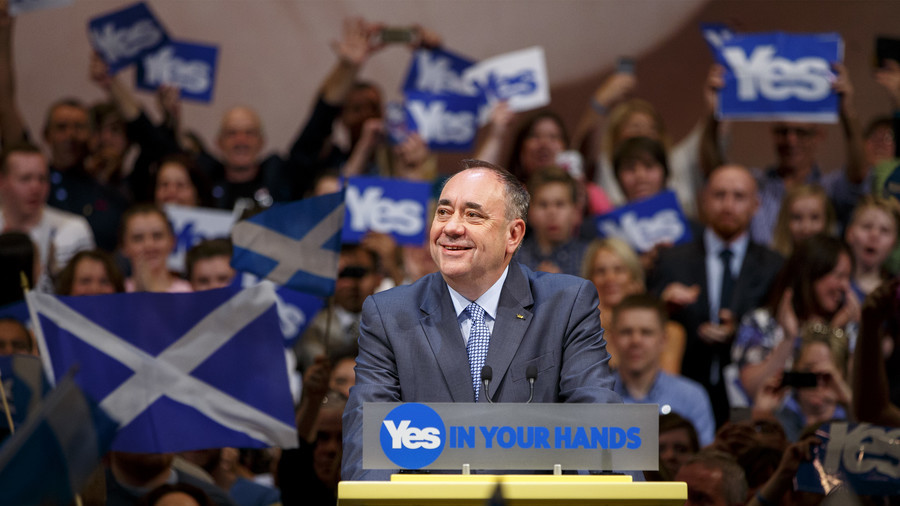 Former Scottish First Minister Alex Salmond has called out the BBC for anti-Scottish independence bias after the broadcaster successfully took down a YouTube blogger over alleged copyright infringement.
The 'Wings Over Scotland' channel was taken down from YouTube over the weekend after the BBC complained that the vlogger used 13 videos which breached its copyright.
Salmond, who hosts a show on RT, asked: "Why does a public service broadcaster seem intent on punitive action on [Scottish] independence supporting websites and channels? While The Spectator and the political parties use excerpts from the BBC virtually willy, nilly."
The BBC stated it will not pursue any further action against the blogger, pledging to conduct a review into their approach to removing content. The channel was reinstated on Friday.
Following Salmond's statement, RT spoke to the blogger in question, Reverend Stuart Campbell, who stated: "Nobody from the unionist side has been targeted in this way, nobody from the right-wing has been targeted in this way, it was just independence sites they came after."
If you like this story, share it with a friend!