Swedish police kill man with Down syndrome carrying toy gun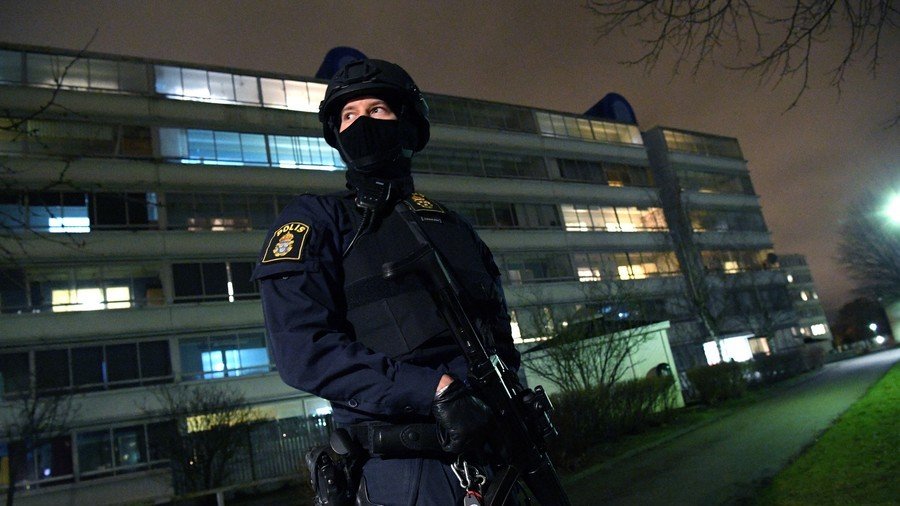 Stockholm police are being investigated for misconduct after officers fatally shot a young man carrying a plastic toy gun. The victim had Down syndrome and autism and his parents insist he was harmless.
The Special Prosecutor's Office in Stockholm confirmed the investigation of the officers involved in the killing of a disabled man on Thursday, but declined to provide details of the probe, Expressen reported.
The victim, local resident Eric Torell, 20, left his house unattended on Wednesday evening, and was soon reported missing by his father.
Eric's mother, Katarina Soderberg, said her son could barely speak due to his disabilities and usually traveled accompanied by at least one adult.
Soderberg said the toy gun Eric was carrying was a gift, and it was the first time he actually had the mock weapon in his hands. She described the toy as copy of a submachine gun, significantly smaller than an actual weapon, and made of cheap plastic.
According to the daily Aftonbladet, Torell was pointing the toy gun at people on the street. The officers reportedly demanded Torell put it down, and opened fire when he refused to comply and began acting "threateningly." The incident occurred around 4:00am, which means it is possible that the police couldn't see the toy gun clearly due the darkness, according to media reports.
The victim's father, Rickard Torell, said that three policemen shot Eric in the stomach. The Special Prosecutor's Office confirmed that more than one officer was involved in the incident.
Eric's mother insists her son was completely harmless. "Was he threatening? He's like a three-year-old child," she said. "He wouldn't hurt a fly. He was the kindest man in the world."
Think your friends would be interested? Share this story!
Subscribe to RT newsletter to get stories the mainstream media won't tell you.
You can share this story on social media: