Chaos at Gatwick airport as flight info displayed on whiteboards amid screen glitch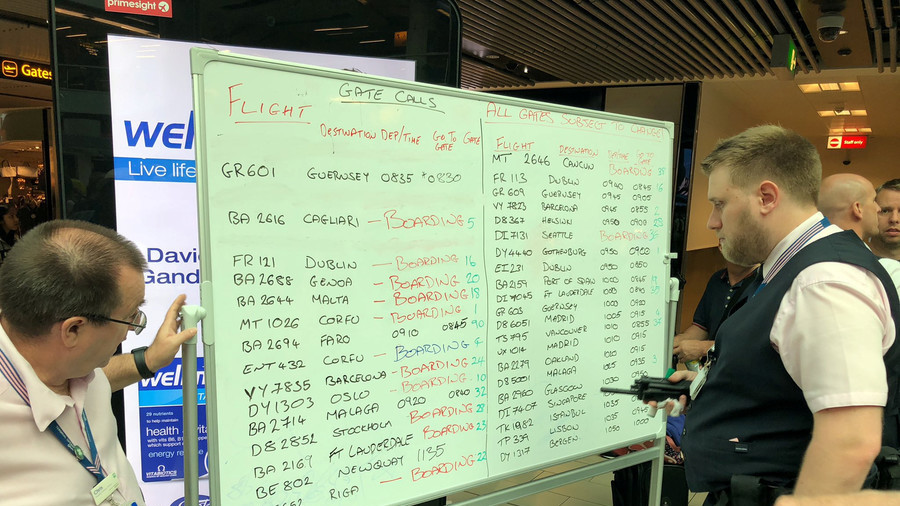 A technical glitch caused havoc at Gatwick Airport as it forced staff to write down flight information on a white board and "shout out" destinations to ensure it reached all passengers.
Pictures emerged on social media of crowds surrounding the board as they tried to get hold of their flight information.
The screens reportedly stopped working at 2am and were still not functioning at 9am.
The malfunctioning caused a "handful" of people to lose their flights, Metro quotes the airport saying.
A Gatwick spokesperson said: "Due to an ongoing issue with Vodafone - a provider of IT services for Gatwick - flight information is not being displayed correctly on the airport's digital screens and is currently displayed manually in the terminals.
"Gatwick would like to apologise to any passengers affected and expects Vodafone to resolve the issue as quickly as possible."
People flocked to Twitter to express their outrage at the Sussex airport having to go old school.
If you like this story, share it with a friend!