Honeytrap: Spies hacked RAF airwoman's Tinder profile to tease out F-35 jet fighter secrets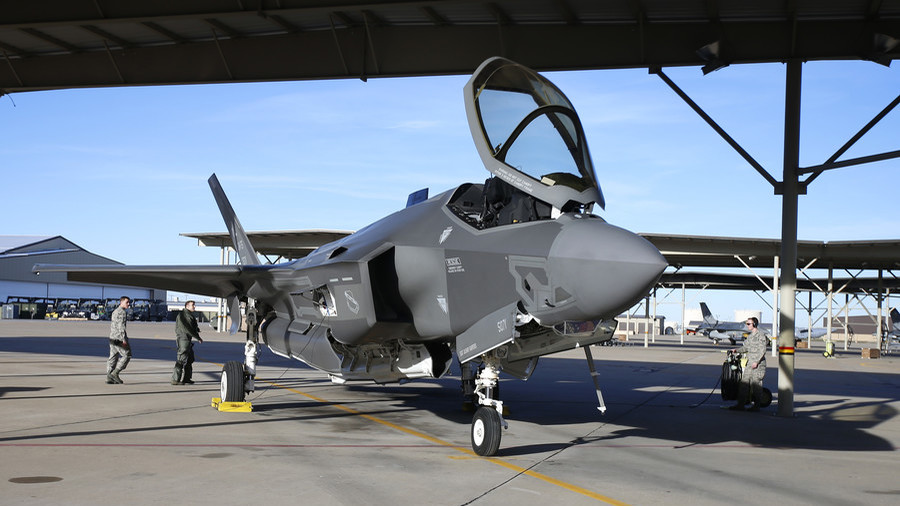 An RAF airwoman had her Tinder profile hacked, and spies attempted to match her with colleagues and sweet-talk them into revealing secrets about Britain's new F-35 Lightning II stealth fighter.
After hacking the airwoman's profile in July, the spies - posing as the woman - matched her up with colleagues, hoping to find at least one who worked with the F-35. After the spy extracted some trivial details out of a smitten serviceman, the woman noticed her profile had been hacked and informed her bosses immediately, reported the Daily Mail.
The incident set alarm bells ringing within the RAF. While nobody caught in the trap actually worked with the F-35, and no information of consequence was leaked, top brass issued a memo warning RAF personnel to be vigilant for any attempts at social engineering by Britain's adversaries.
"SE (social engineering) is psychological manipulation to elicit confidential or sensitive information. SE can be instigated over the phone or in a social setting (i.e. in a bar) as well as online. A skilled and convincing operative will aim to elicit information through friendship, sympathy and/or obligation in order to accumulate pieces of information to build up a bigger picture," the memo, written by the RAF's head of security, reads.
"It should be noted that UK military posture, policy and capabilities continue to be significant targets of interest for hostile state and non-state actors," it continues.
Developed by the US, with the help of eight allies, the F-35 project is the most expensive weapons system in history, with an estimated lifetime cost of $1.4 trillion. Britain has promised to buy 138 of the multi-million pound jets, and has already bought 48, at a cost of £9.1 billion.
Despite its promise of game-changing military capabilities, the F-35's development has been beset by shortcomings, including an ejector seat that can cause neck injuries, an unusable helmet-mounted display system, failing oxygen-supply systems and a mid-air refuelling probe that can break off during use.
Britain's first four F-35s arrived at RAF Marham in Norfolk in early June, where the gaffes continued. The state-of-the-art fighters sat on a runway, surrounded by only a wooden picket fence, according to a former SAS source.
It is still unknown who the Tinder 'honeytrapper' worked for, but British authorities will likely suspect Russia or China, who both reportedly view the F-35 as a threat to their own military standing. Amid a growing climate of anti-Russia sentiment, UK authorities have repeatedly warned of the Kremlin's cyber threat. Speaking in March after expelling a brace of Russian diplomats, Defence Secretary Gavin Williamson said that he believes "the Kremlin is using its growing hybrid capabilities to subvert, undermine and influence countries around the world. Its cyber operations are active and brazen."
As the first F-35s landed on British soil in June, counterterrorism police raided the home of Bryn Jones, a former Rolls-Royce engineer in his 70s, suspected of leaking secrets about the fighter to China.
Jones, who was a visiting professor at a Chinese aeronautical university, denied all wrongdoing and was released, but an investigation is ongoing.
Think your friends would be interested? Share this story!