Blame Tinder? Health officials pin 20% STD increase on dating apps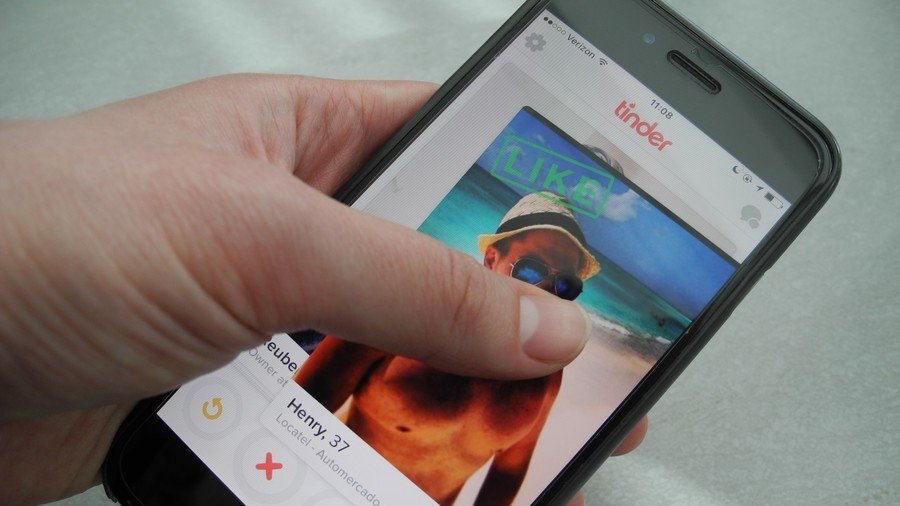 Victorian-era sexually transmitted diseases like gonorrhea and syphilis are making a comeback in the UK because dating apps are speeding up the process of people meeting and having sex, health officials have warned.
Although the overall number of sexually transmitted infections (STI) has fallen by 0.3 percent since 2016, the number of gonorrhea cases has seen a 22-percent spike to 44,676, the highest since 1949, new figures from Public Health England (PHE) reveal.
The incidence of syphilis, which can be life-threatening and cause severe damage to the brain, heart and nervous system, increased by 20 percent from 5,955 in 2016 to 7,137 to 2017.
Gwenda Hughes, head of the STI department at PHE, said: "Sexually transmitted infections pose serious consequences to health. It is likely to be a result of condomless sex. We've got these apps and they enable people to find partners much more quickly."
Hughes warned that STIs pose grave risks for both current and future partners. "The impact of STIs can be considerable, with some causing infertility, pelvic inflammatory disease and harm to unborn babies.
"Consistent and correct condom use with new and casual partners is the best defense against STIs; and if you are at risk, regular check-ups are essential to enable early diagnosis and treatment," she said.
Beyond dating apps and unsafe sex, campaigners also cite government cuts to sexual health services as another factor behind the rise.
Commenting on the figures, Dr Olwen Williams, president of the British Association for Sexual Health and HIV, said: "These dramatic increases in syphilis and gonorrhea are a huge concern and must provide a wake-up call to the government about the importance of ensuring that high-quality, easily accessible sexual health services are available for all those who need them.

"Worryingly, however, we are seeing an increase in the number of clinics that are being closed and patients are finding it increasingly difficult to access care," he said, the Daily Mail reports.
It was reported, following a BBC freedom of information request, that 72 out of 151 councils in England are planning to cut sexual-health funding in the year 2018-19.
If you like this story, share it with a friend!
You can share this story on social media: