Elon Musk shares meme video of Hitler 'Shorting Tesla Stock' on Twitter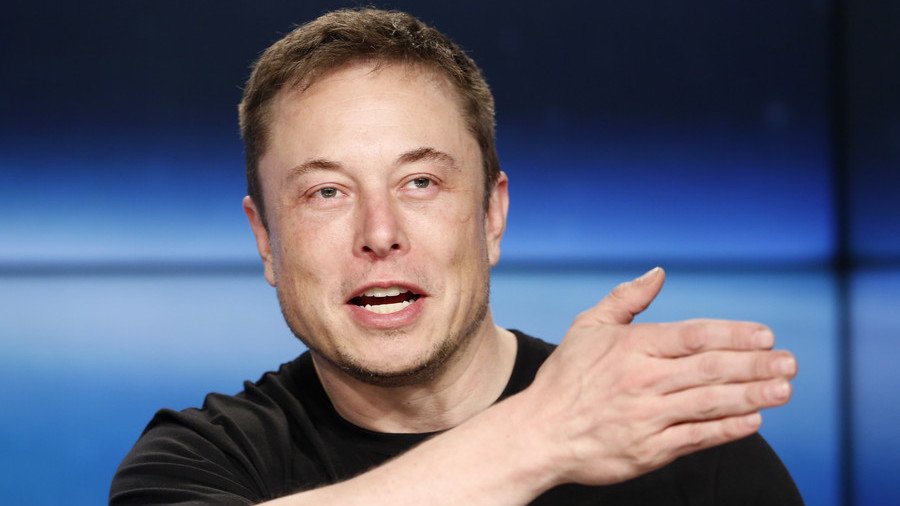 Elon Musk has shared a popular meme video of Adolf Hitler from "Downfall" movie, freaking out about shorting Tesla stock. Some followers laughed out loud, while others warned that the tweet may put the tech tycoon in hot water.
In the mock video Hitler, played by German actor Bruno Ganz, appears outraged by the fact the demand for Tesla 3 model was going "through the roof" and second-quarter results sent the electric car maker's stock "soaring."
"If Tesla doesn't go bankrupt soon I'll lose everything," the Nazi leader is shouting in the clip.
Some users found the meme hilarious, saying that it was one of the funniest 'Hitler reacts…' videos they've ever seen.
However, there were many who pointed out that the tweet wasn't Musk's best idea, considering the recent controversy surrounding him and his company.
Tesla reported a record $717.5-million loss in the quarter from April to June as its cars were spontaneously catching fire and being involved in deadly crashed due to malfunctioning autopilot system. The company also had to fire about nine percent of its employees in an effort to cut costs, with many people saying they weren't given an advance notice.
Musk himself lashed out at journalists in July, refusing to answer their "boring" and "boneheaded" questions. He also found himself in under fire after a now-deleted tweet, in which he called a British diver, involved in the rescuer of Thai children from a flooded cave, a "pedo guy" after the man mocked his proposal to use mini-submarines in the rescue operation.
However, Musk apologized for his rudeness earlier this week, with Tesla's stocks miraculously gaining almost 10 percent or over $5 billion in pre-market trading.
Thousands of the so-called 'Hitler reacts…' videos have appeared on the internet in recent years. They're all based on a clip from the German-language move "Downfall," in which the Fuhrer is briefed by his generals on poor situation on the front and realizes that the Nazi defeat is imminent.
The meme videos are fitted with subtitles dedicated to a completely different subject from Donald Trump becoming US president to iconic Star War character Han Solo being killed off.
Think your friends would be interested? Share this story!
You can share this story on social media: