Tesla loses $717.5mn in Q2, breaking own record from previous quarter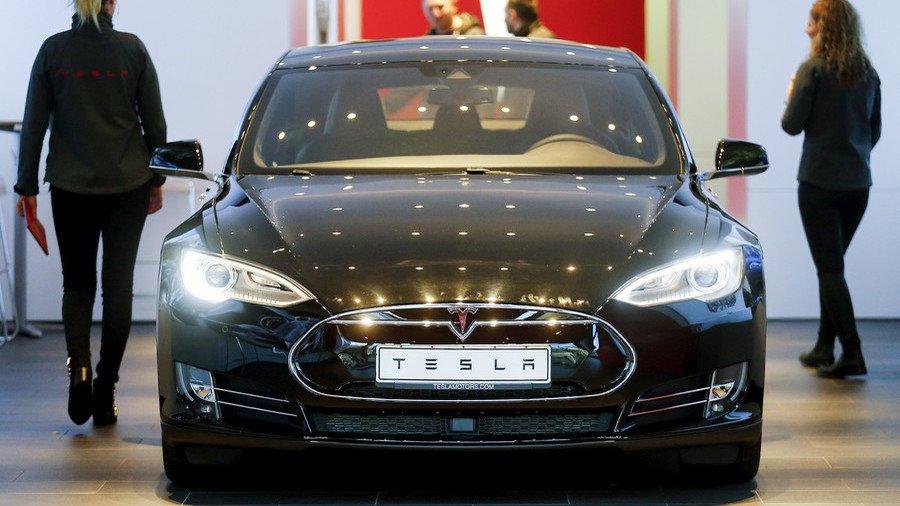 Electric car maker Tesla has racked up a record $717.5 million net loss in the second quarter of 2018, twice the previous year's number. Embattled CEO Elon Musk promised to plug the loss gap with a massive production increase.
Tesla, which has posted profit only in two quarters since becoming a public company eight years ago, broke another record for quarterly net loss on Wednesday, smashing the previous record of $709.6 million set in the first quarter.
While the new milestone is only slightly higher than the previous one, the contrast is more drastic in comparison to the same period last year. In 2017, the innovative tech company reported a net loss of (only) $336 million in the second quarter.
While Tesla so far has been mostly losing money at a growing pace , Musk reiterated on Wednesday he expects the company to become profitable as soon as the next quarter after it boosts production of its Model 3 vehicle, envisioned for mass marketing.
After the results were posted, Tesla issued a statement saying that it plans to churn out from 50,000 to 55,000 vehicles in the third quarter, an ambitious goal, given its recent frantic scramble to increase output to 5,000 cars a week. While Tesla hit the long-delayed target in June, the process put additional strain on the company, forcing it to spend millions to ramp up production.
While the electric car maker has failed to generate profit for yet another quarter, the trend has not apparently discouraged the market, with Tesla stock gaining 11 percent and trading at $334.18 per share after the statement was released.
Positive signs that might have contributed to the optimism among investors is that the company's cash burn slowed down, from $745.3 million in the first quarter to $739.5 million, in the second one.
Musk previously dismissed speculations that his company would need to raise money to stay afloat, promising back in April that it would be profitable in the third and fourth quarters.
The Economist used to be boring, but smart with a wicked dry wit. Now it's just boring (sigh). Tesla will be profitable & cash flow+ in Q3 & Q4, so obv no need to raise money.

— Elon Musk (@elonmusk) April 13, 2018
Musk has gone to great lengths to fulfill that promise, announcing cuts to some 9 percent of the company's staff or about 4,100 people.
It was reported that the automaker even asked some of its suppliers for a cashback to become profitable on paper.
While Tesla's struggles to meet production targets have been much publicized, the tech entrepreneur himself has added his own bad publicity to the mix of the company's woes after he called a British diver who took part in rescuing 12 Thai boys trapped in a flooded cave a "pedo guy" after the latter dubbed his plan to use a mini-submarine to save the children a "PR stunt." The Twitter spat saw Tesla's stock plunging four percent, with the diver threatening to sue the tycoon, who eventually apologized.
Subscribe to RT newsletter to get stories the mainstream media won't tell you.
You can share this story on social media: