Ex-UKIP councillor murdered wife after row about affair with son's partner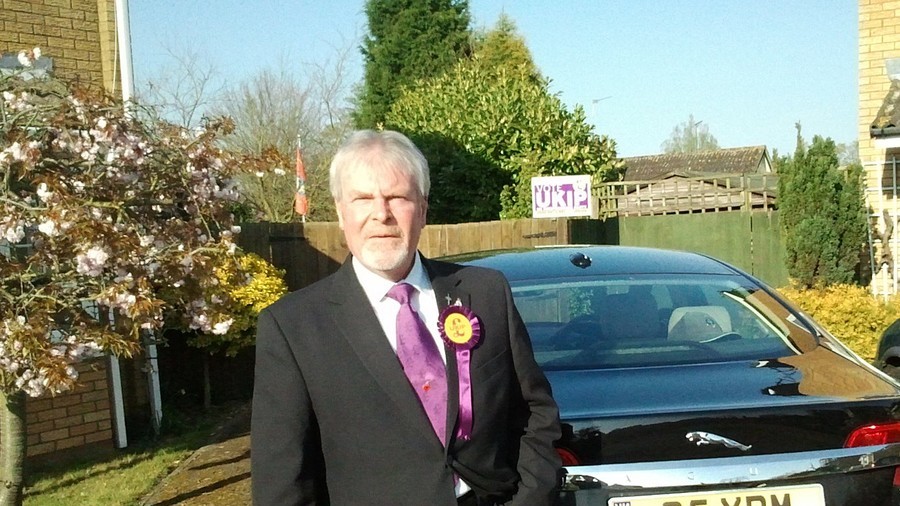 Former UKIP councillor Stephen Searle has been found guilty of murdering his wife at their home in Stowmarket, Suffolk, following an angry row over his affair with their daughter-in-law.
Searle, a former Royal Marine, told jurors during the trial that he had placed his hands around the neck of his wife Anne Searle for 20-25 seconds after she had stabbed him in an argument over his affair with their son's partner, reports the Mirror.
Ipswich Crown Court heard how Searle, 64, had been drinking alcohol excessively with his wife of 45 years on the day of her death, in December last year.
Searle told the court: "I felt a stinging. I looked down and I saw a blade going backwards and forwards. It was in Anne's hand. She was stabbing me. I tried to grab it and she pulled her arm away. There was a lot of noise, shouting and hollering, and I was pleading with her to give me the knife. We both stumbled. She fell backwards and I fell forwards. It was such madness."
After strangling her in what prosecutors say was a military-style "chokehold," which Searle had learnt in his Royal Marine days, he later went back into the house and "realised things were certainly not right."
He said: "She was a sort of grey colour. I held her hand and she was just limp. She was not warm. I had seen bodies before and I thought, 'She's gone'."
On December 30, 2017, Searle called police to tell them he had killed his 62-year-old wife – she was found dead minutes later by emergency services.
In a 999 call played during court proceedings, Searle told police: "I've just killed my wife."
Asked how he killed her, he said: "Suffocation really. Bit of a bizarre situation, but never mind."
The call handler asks: "Are there just the two of you in the house?" "Well, just the one of us now," he replies.
Searle had claimed he was acting in self-defense after a row had flared up about an affair he had been having with his son's long-term girlfriend, Anastasia Pomiateeva, 39.
READ MORE: Brexit blues: Twitter unimpressed after 'depressed' Farage goes fishing
Prosecutor Andrew Jackson told the court how Searle began a sexual relationship with Pomiateeva in April 2017, keeping it hidden from the rest of the family until it was discovered in June 2017.
A post-mortem examination revealed that Anne Searle died as result of compression to her neck and she was also found to have extensive bruising to her arms and wrists, consistent with gripping.
The court heard that on Christmas Day Mrs Searle had posted a Facebook message that said: "Happy Christmas to you all. Hope you are doing well and have a great day. I hope I will still be here in 2018. We will see."
Think your friends would be interested? Share this story!