Rees-Mogg launches bid to put brakes on May's Chequers Brexit plans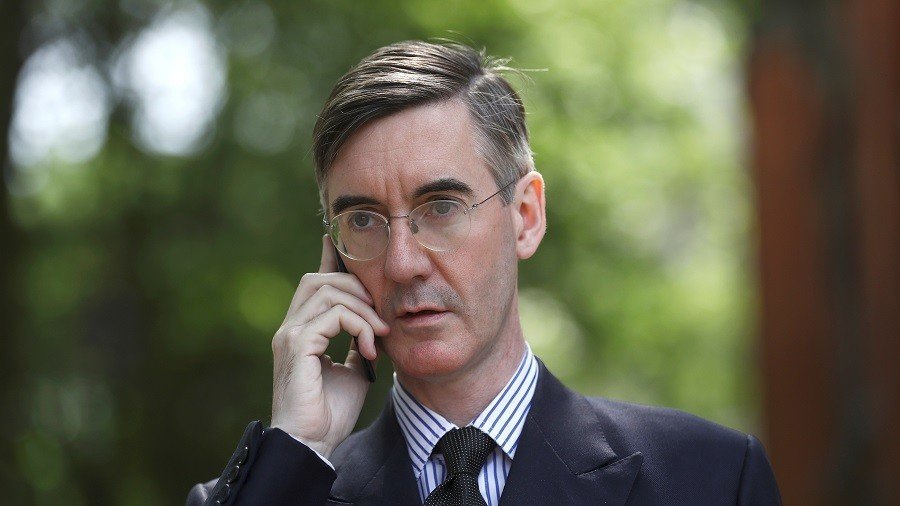 Jacob Rees-Mogg, the leading voice for the backbench Tory Brexiteers, is leading a rebellion against Theresa May in a bid to thwart her Brexit proposals, by tabling four amendments to the Trade Bill to be debated on Monday.
Rees-Mogg has assembled a significant amount of Eurosceptic MPs, including fellow Tory backbenchers, the DUP, and Kate Hoey from Labour, who are furious at the PM's Chequers Brexit plans they've nicknamed 'Brino' (Brexit In Name Only), according to the Sun.
The move could destabilize the PM – who has already seen a raft of ministerial resignations including Boris Johnson and David Davis, as well as Tory party vice-chairs Maria Caulfield and Ben Bradley, angry at her "soft" Brexit plan.
Seemingly undeterred by the risk to May, Rees-Mogg insists: "Unfortunately Chequers was a breakdown in trust. Brexit meant Brexit, but now it appears Brexit means remaining subject to European laws.
"I believe this will help the Government stick to the promises it made," he continued.
"It may resolve the dilemma the Prime Minister faces. Does she rely on Labour votes to achieve Brexit or does she change her mind and go back to Lancaster House. Will she stick to her earlier words?"
The move could potentially wipe out May's parliamentary majority when the Bill goes before MPs on Monday in the first eye-catching course of action instigated by hardline Brexiteers post-Chequers.
One amendment calls for the UK to abandon its pledge to collect taxes and duties on behalf of EU states unless it is reciprocated by the bloc, reports the Sun.
Eton educated Rees-Mogg claims this change would essentially kill off May's Chequers proposal for a 'Facilitated Customs Arrangement' as EU nations would refuse to accept such an arrangement.
Another is supported by the Tories' Northern Irish friends, the DUP, and one of Labour's few ardent Brexiteers, Kate Hoey, MP for Vauxhall. It would compel the UK government to agree in law to a commitment in applying the same customs terms to Northern Ireland as to the rest of the UK post-Brexit.
BREAKING: Rees Mogg amendment (one of four) to Trade Bill that would make Northern Ireland backstop illegal. Some interesting names on here - this is war pic.twitter.com/vwgxfA9XyH

— Zach Brown (@zachjourno) July 11, 2018
READ MORE: Explainer: Why is Northern Ireland such a big deal in Theresa May's Brexit negotiations?
A third amendment would require the government to sign up to having a separate VAT regime from the EU, while a fourth would oblige the PM to creating primary legislation if she wanted to remain in the EU's customs union.
The amendments were lodged with House of Commons officials earlier on Wednesday.
Former International Development Secretary Priti Patel is among the cohort to have signed them, as well as John Redwood, Craig Mackinlay, and Bernard Jenkin.
The PM will be hoping the publishing of her Brexit White Paper on Thursday will not trigger an avalanche of 'no-confidence' letters from disgruntled Tory MPs to the Conservative 1922 Committee chairman, Graham Brady. It would take 48 such letters from Conservative MPs to trigger a no-confidence vote in Theresa May as leader.
Like this story? Share it with a friend!
You can share this story on social media: