Sacha Baron Cohen tricks Sarah Palin into believing he's a war veteran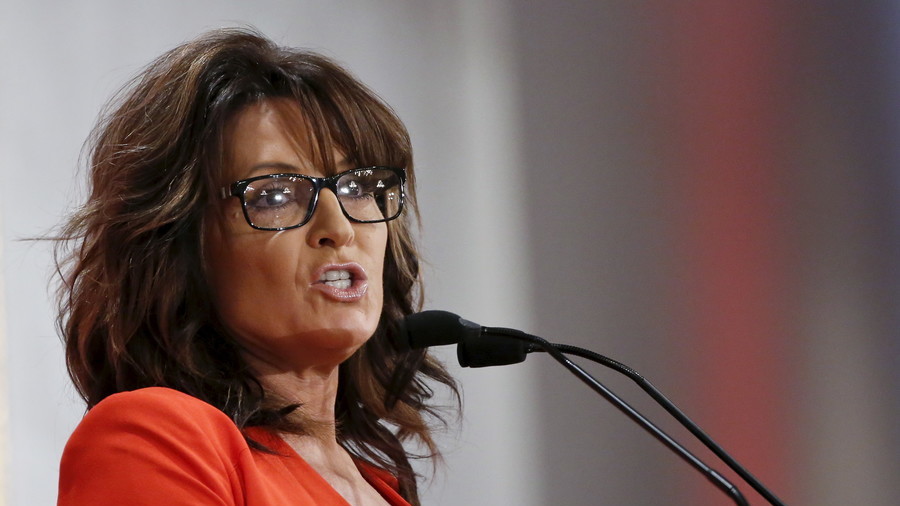 Comedian Sacha Baron Cohen duped Sarah Palin into believing he was a wheelchair-bound US veteran in a mock interview that saw her storm out. The former Alaska governor blasted the comedian on social media for the stunt.
Palin was asked to take part in a historical documentary to honor war veterans, and claims she travelled across the country to do so. The Tea Party campaigner is a big fan of the US military and veterans, and was likely delighted to sit down with who she thought was a wounded war hero in a wheelchair.
Of course, the wounded vet was none other than notorious sketch artist Cohen, known for portraying fictional characters such as Borat, Ali G and Bruno Gehard and filming his interactions with unsuspecting people. Unbeknownst to Palin, she was appearing in Cohen's latest TV series 'Who is America?'. It's due to air next week.
READ MORE: New York Times off the hook in Sarah Palin defamation suit
While we'll have to wait for the show to air to find out what made Palin finally realize she was being pranked, she wrote in a heated Facebook post that she stormed out of the interview. The former vice presidential candidate said Cohen disrespected the military and middle class Americans through his "foreign commentaries under the guise of interview questions."
Given Cohen's body of work, he may have brought up her previous claim that her veteran son's domestic abuse charges were the result of PTSD, which invited a hail of criticism from veterans at the time.
Palin railed against Cohen and his "wealthy corporate enablers" at CBS's Showtime on Facebook, saying his humor was "evil, exploitive, sick," and that his disrespect for the military was "perverse."
Cohen also appeared to trick former US Vice President Dick Cheney, as he shared a video on his Instagram of Cheney agreeing to sign a man's "waterboard kit." Cheney supported the US enhanced interrogation policy when in office, and continues to do so.
Think your friends would be interested? Share this story!
You can share this story on social media: