Woman exposed to nerve agent in Amesbury dies – UK police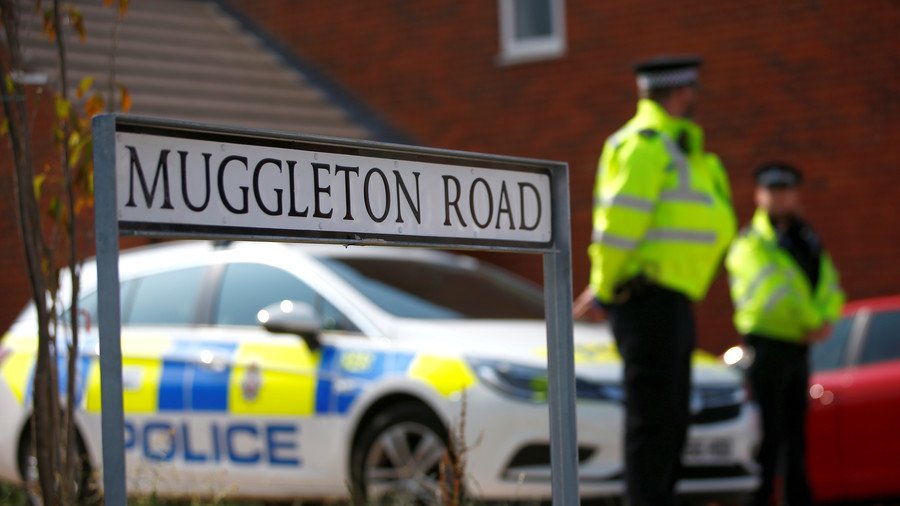 Dawn Sturgess, the woman who fell ill after being exposed to the same nerve agent as former spy Sergei Skripal, has died. She and her boyfriend were taken to a Salisbury hospital a week ago.
Police don't know at the moment how Sturgess, 44, and Charlie Rowley, 45, were exposed to Novichok. The pair were discovered unconscious in a property in Muggleton Road, Amesbury, last Saturday, however, the incident was only brought to light on Wednesday when the police revealed that the two were treated "for suspected exposure to an unknown substance."
The substance in question was initially believed to be heroin or crack cocaine from a tainted batch of drugs, but "expert scientists" later confirmed it to be the same Novichok-class nerve agent that was used to poison the Skripals in March, according to the UK government's claims.
Amesbury is located just nine miles (some 14 km) from the site of Skripal incident, which occurred in March. Sturgess, a mother of three, and her boyfriend have never been on the radar of intelligence services.
Unlike with the Skripal case, UK authorities have not pin the blame squarely on Russia while the investigation is underway. Moscow has vehemently denied the allegations, repeatedly calling upon London to conduct a transparent investigation.
Police have said they've opened a murder inquiry into Sturgess' death.
"This terrible news has only served to strengthen our resolve to identify and bring to justice the person or persons responsible for what I can only describe as an outrageous, reckless and barbaric act," UK counter-terrorism chief Neil Basu said in a statement.
Shortly after the news of Sturgess' passing broke, British Prime Minister Theresa May issued a statement saying that she is "appalled and shocked" by the development, while extending her condolences to the woman's family. She also pledged the British government's "full support" to the local community.
UK authorities should first provide clarification on the Skripal case and only then make implications about the recent poisoning in Amesbury, former US diplomat Jim Jatras believes. "Instead of pointing more fingers or releasing partial information implying that these two people were poisoned by some kind of residue from the first attack, how about we get explanation what happened in this first attack?" Jatras said in an interview with RT.
READ MORE: Police officer given all-clear at Salisbury Hospital after fears of nerve agent exposure
The former diplomat added that Sergei and Yulia Skripal recovered despite media claims that they were "virtually goners." "Suddenly they are alive, well and incommunicado and no one knows where they are."
Jatras also said both cases – Salisbury and Amesbury – leave us with a number of unanswered questions. "If the two Skripals were poisoned with some agent which – the British authorities say it is Novichok – which is a highly deadly nerve agent, why did they recover, but these two people who were exposed don't?" He added that the areas of the incidents are close to infamous Porton Down chemical laboratory.
Think your friends would be interested? Share this story!
You can share this story on social media: