Autistic boy v govt: Billy Caldwell placed under 'hospital arrest' over medical cannabis treatment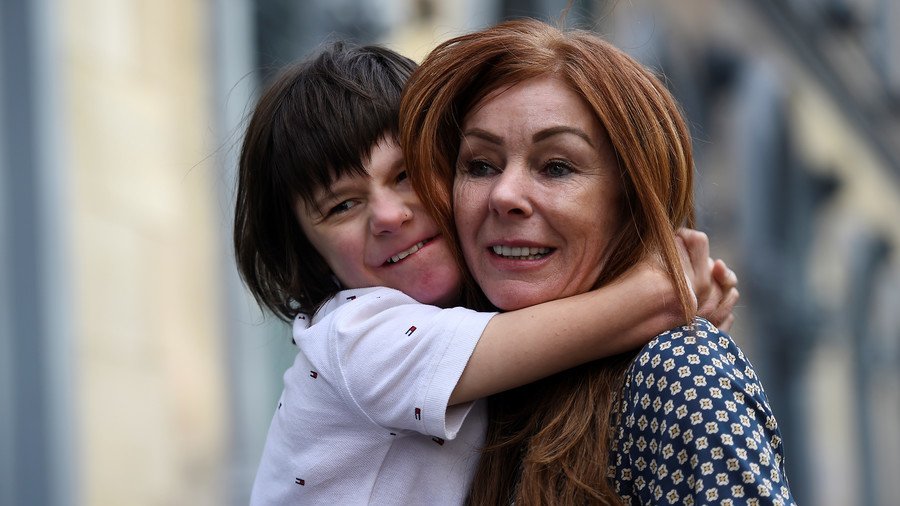 Billy Caldwell, an autistic boy with epilepsy, has been placed "under hospital arrest" because Northern Ireland will not allow him to be treated with cannabis oil at home, the 12-year-old's mother has said.
Billy suffered from up to 100 seizures a day before starting the cannabis oil treatment. He returned to Northern Ireland this week after spending three weeks at London's Chelsea and Westminster Hospital to treat his life-threatening condition.
The Northern Ireland Health Department on Thursday granted a temporary license for cannabis oil – which Billy relies to control his epileptic seizures – but on the sole condition he is administered the drug in a Belfast hospital.
Billy lives in Co Tyrone, which is a two-hour journey away from the Belfast. As the 12-year-old needs a dose of the drug twice a day, it means he has to endure a four-hour round trip every day.
His mother, Charlotte Caldwell, said: "Billy has effectively been placed under hospital arrest. The Department of Health in Northern Ireland has refused to release Billy's meds, which have to stay at or near a hospital in Belfast, for the duration of Billy's treatment, which is basically for the rest of his life – or until somebody sees sense.
"This is completely at odds with the view of the Chelsea and Westminster hospital, which said he could go home, and the Home Office, which recommended he did," she said, according to The Guardian.
Billy had not suffered any seizures for almost a year after starting the cannabis oil treatment. However he ran out of supplies in June and the Home Office banned his GP from proscribing more. His mother travelled to Canada to stock up on the plant-based drug, but on arrival at Heathrow airport in June, the supply was confiscated from her.
READ MORE: 'Not right, not humane': MPs blast UK cannabis law as 12yo epileptic has first seizure in a year
The case, along with several other high-profile cases of patients depending on the drug to treat their conditions, sparked a massive debate on the legalization of cannabis for medical purposes.
Home Secretary Sajid Javid responded to the outcry by calling for a review of the scheduling of the drug.
If you like this story, share it with a friend!
You can share this story on social media: