'Not right, not humane': MPs blast UK cannabis law as 12yo epileptic has first seizure in a year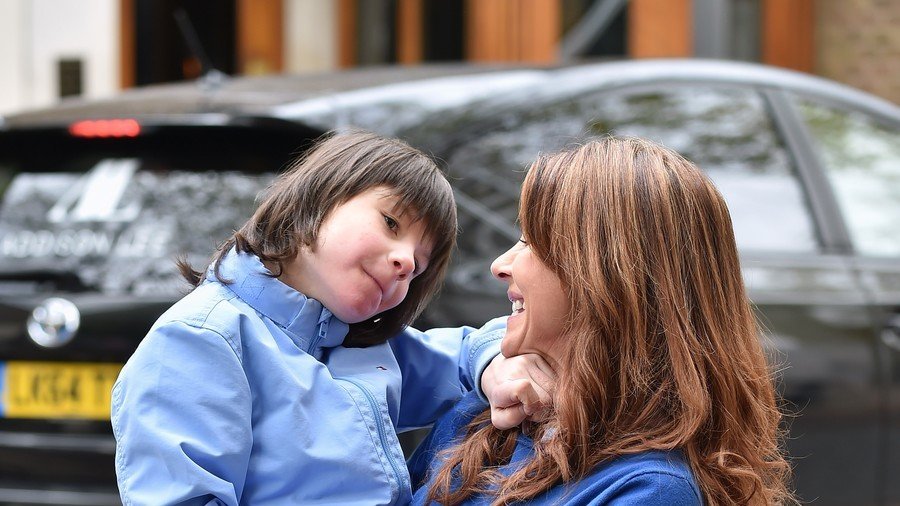 MPs have blasted UK cannabis laws as "inconceivable" amid claims that a 12-year-old boy with epilepsy is facing a "crisis" after running out of his medical supply following his GP's refusal to renew his prescription.
A string of MPs and doctors are calling for urgent reform after Billy Caldwell suffered his first seizure in 300 days after he ran out of cannabis-oil supplies.
His "anti-epileptic medicine" was confiscated from his mother, Charlotte, when she tried to bring it through Heathrow Airport on her return from Canada.
There has been widespread outrage over what has been described as 'the signing of Billy's death warrant' by the UK authorities. An all-parliamentary group has now come together to renew a previous pledge to reform policies.
Crispin Blunt, a former prisons minister and co-chair of the all-parliamentary group on drug policy reform, said: "Billy Caldwell is one child out of many hundreds, as well as many thousands of adults, who would benefit from cannabis-derived medicines in the UK.
"We already happily accept the medicinal value of other plants such as poppies which can be used to create effective opioid painkillers and morphine as well as heroin. 75 percent of the British public support medical cannabis, and the UK is ironically the world's largest producer and exporter of legal cannabis.
"It is inconceivable that the Home Office continues to deny the medicines that [Billy] and countless other patients so desperately need yet can access in many other countries including Canada, the United States and several EU states," Blunt told The Guardian.
"A simple statutory instrument in parliament will allow families out of the current absurd position of having to either expatriate themselves, or obtain cannabis illegally and face a prison sentence for caring for their own."
The government continues to maintain that cannabis has no medical benefit, despite mounting evidence to the contrary.
Tory MP Dan Poulter, who is also a mental health doctor, outlined the paradox of being able to prescribe much stronger drugs than cannabis.
"When there is growing evidence of the benefits of prescribing medicinal cannabis, then it seems extraordinary that we can't do so," he said. "The legitimate medical needs of patients are being seen through the prism of drugs legislation from 1971. That can't be right, sensible or humane."
Billy became the first in the UK to be prescribed medical cannabis after he was found to benefit from it in Canada. But his GP recently said he had to stop prescribing the class-B drug at the orders of the Home Office.
Before starting his cannabis-oil treatment, Billy could have up to 100 seizures a day. "Billy had a seizure this morning," Caldwell told The Guardian. "It's proven to me that, on the first day since his anti-epileptic medication was confiscated, it's having a detrimental effect on him. The consequences inevitably for Billy will not be good. He's heading towards a crisis situation."
A Home Office spokesperson said: "The Home Office is sympathetic to the difficult and rare situation that Billy and his family are faced with. Whilst we recognize that people with debilitating illnesses are looking to alleviate their symptoms, Border Force has a duty to stop banned substances from entering the UK."
If you like this story, share it with a friend!
You can share this story on social media: