You cannot be Siri-ous: UK defense minister suffers bizarre iPhone interruption in Commons (VIDEO)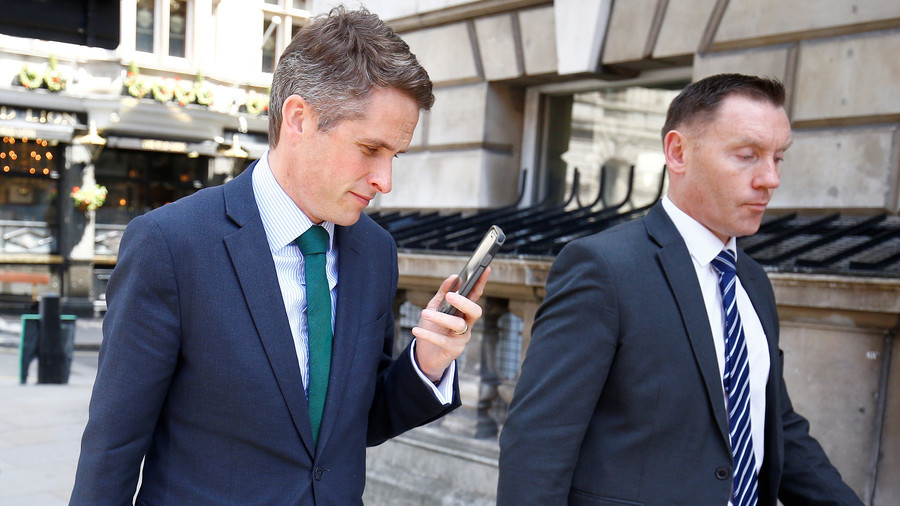 Defence Secretary Gavin Williamson received a very unusual kind of heckling during his speech at the House of Commons on Monday.
Williamson was in the midst of a statement on the UK's progress in its fight against Islamic State (IS, formerly ISIS) and Syria when he was rudely interrupted by none other than his phone.
"I've found something on the web for Syria, Syrian democratic forces supported by premonition," a voice announced before Williamson took his phone from his breast pocket.
Seconds earlier, Williamson mentioned "Syrian democratic forces, supported by coalition air power," which likely triggered Siri's search function.
"What a very rum business that is," Commons Speaker John Bercow said.
"I do apologize for that," Williamson said. "It's very rare that you're heckled by your own mobile phone."
Did you ask Siri "where is Syria"?

— Scotty (@urbantuckerman) July 3, 2018
While the interruption was largely seen as an amusing moment, some questioned the security risk in having voice recognition software switched on during parliamentary discussions.
Williamson later tweeted about the incident, saying it was "one of the pitfalls of having a new iPhone."
Like this story? Share it with a friend!
You can share this story on social media: