Ex-Guantanamo Bay prisoner says British intel agencies the 'only reason' he was locked up (VIDEO)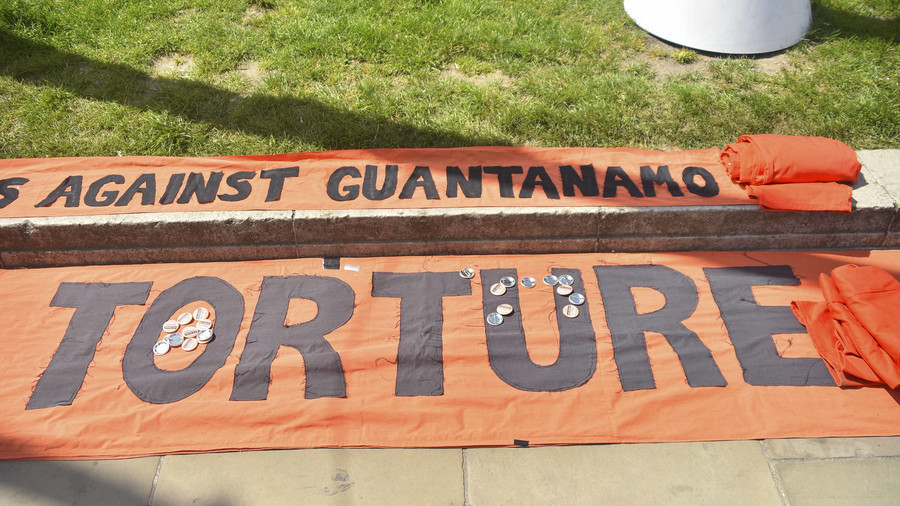 An ex-Guantanamo Bay inmate has said British intelligence agencies are the "only reason" he was locked up in the controversial facility. It follows revelations that the UK was more involved in US torture than previously known.
Moazzam Begg, who spent two years in Guantanamo, said that British interference was the only reason for his detention in the prison, which was established by former US president George W. Bush as part of the 'War on Terror' after the 9/11 attacks.
"The first instance in which an MI5 agent saw me was when my hands were tied behind my back, shackled to my legs, and a hood was placed over my head while Americans pointed guns towards me," Begg said.
His comments come after two long-overdue parliamentary reports found UK intelligence agencies colluded with the US practice of kidnapping and torturing suspected terrorists to a greater extent than previously thought.
The reports by the Parliamentary Intelligence and Security Committee (ISC) found that the UK was responsible for "inexcusable actions" at the hands of US guards, while "tolerating" others.
Asked by RT's Bill Dod what he makes of the report finding no proof that British agencies had tortured anybody, Begg said: "That doesn't mean anything," before adding "Britain did almost everything other than physically carry out the torture.
"In fact, a lot of the torture only happened because the British made sure these people ended up in Guantanamo because they furnished that information to Americans. In my case, the Americans came to me only because of what the British told them."
Begg called on Tony Blair, Britain's prime minister at the time, to be tried at the International Court of Justice.
"I hope that people like Tony Blair and people who are involved with him like Jack Straw are taken to The Hague for war crimes because torture in the context of war is a war crime," Begg told Dod on Thursday.
If you like this story, share it with a friend!
You can share this story on social media: