'Oh sh*t, fire on ship!' Dramatic moment rocket misfires on German frigate, sparking blaze (VIDEO)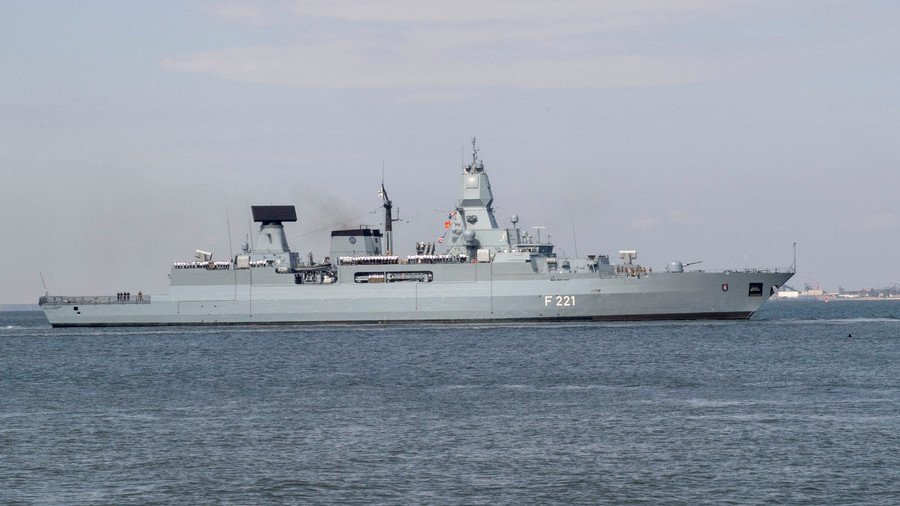 A German Navy frigate has found itself in an awkward and dangerous emergency, when its missile misfired and caught fire right over the vessel's deck. The dramatic footage of the close-call moment was caught on film.
'Sachsen', one of the newest guided-missile frigates in Germany's Navy, had been traversing waters off Norway's coast with the submarine-hunting frigate 'Luebeck', taking part in a joint maritime exercise with the Norwegian Navy. Several hours into the drills, the 'Sachsen' prepared to fire one of its SM-2 anti-aircraft missiles when the unexpected happened.
A video, purportedly shot from an adjacent ship, shows the missile that did not make it out of the vertical launcher and caught fire right over the upper deck. The 'Sachsen's' bow is seen engulfed in flames while a voice says in the video: "Oh, sh*t! Fire on the ship!"
Luckily, the flame did not spread through the launchers loaded with rockets, while the crew activated firefighting systems and acted "quickly and perfectly correct," according to the German Navy. No one was hurt on board though two sailors were in shock after the incident.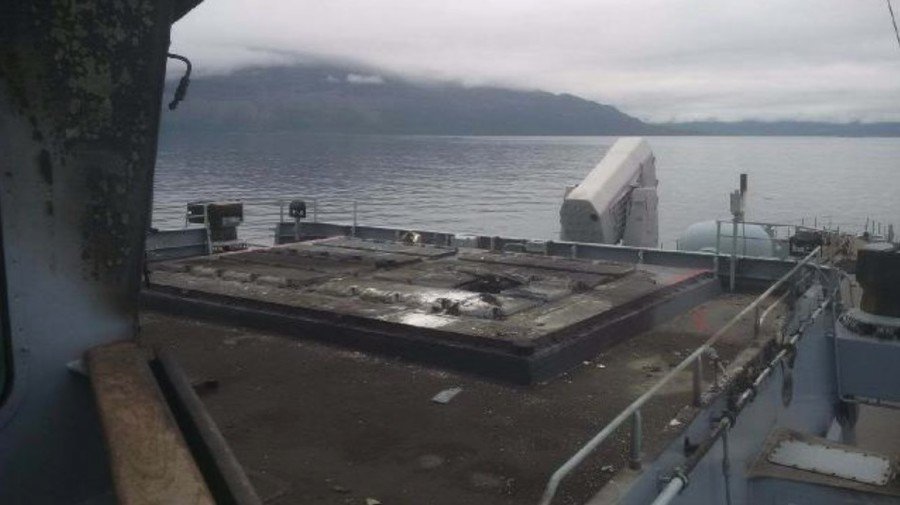 The burning missile also scared the lives of those on the bridge. "We were standing in front of a gleaming and incredibly hot wall of fire,"said Commander Thomas Hacken, who led the German navy's task force during the drills.
READ MORE: 'Disaster for the navy': Germany 'running out' of warships
Intense fire and heat have severely damaged the missile launcher, decking, and the bridge.
The SM-2 is a medium-range surface-to-air missile used by US and NATO navies. A similar incident with the missile occurred onboard the USS The Sullivans in 2015.
Like this story? Share it with a friend!
You can share this story on social media: