'Disaster for the navy': Germany 'running out' of warships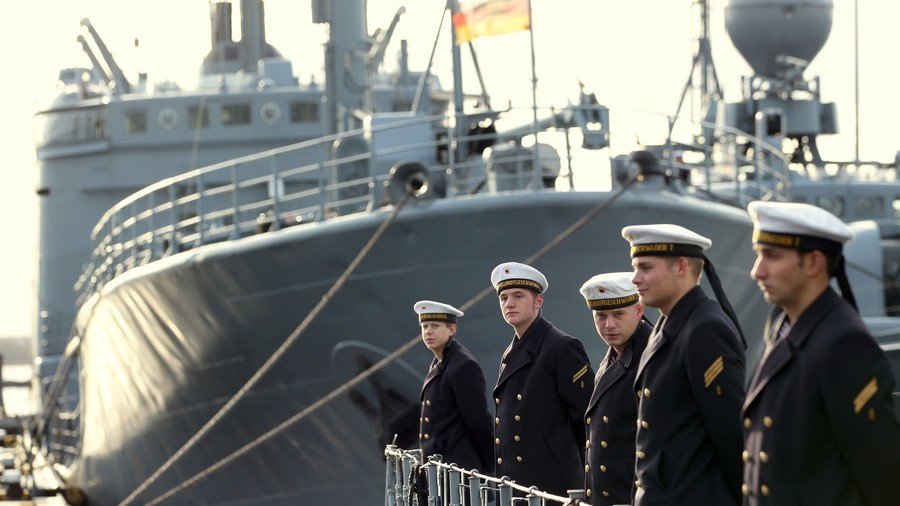 A German defense official warned the country's navy is running out of combat-capable vessels & will be unable to deploy overseas. He said that several frigates & auxiliary ships were already decommissioned due to their age.
"The Navy is running out of deployment-capable ships," Hans-Peter Bartels, chief of the German parliament's defense committee, told the Bild am Sonntag newspaper. He said that the problem has snowballed over time, because old ships were taken out of service but no replacement vessels were provided.
Bartels, an influential Social Democratic Party (SPD) MP, said that six out of fifteen frigates were already decommissioned, adding that "none of the new Type-125 frigates are able to join the navy." Auxiliary ships suffered the same fate, with two German Navy replenishment vessels, 'Berlin' and 'Bonn', being sent for a 1.5-year refit.
He also said the situation is dire because of bureaucracy in the defense agencies as well as military contractors' reluctance to supply necessary spare parts on time. According to Bartels, the Navy has to wait for five months to receive fuel injection pumps or six months to take delivery of oil coolers for its frigates.
The shortage of ships will eventually affect Germany's capability to project power overseas, he stated. "There would be no new maritime missions for NATO, the EU or the UN anymore," Bartels went on to say.
This is not the first time the poor condition of the German Navy has come into the spotlight. Last year, local media reported that the Navy was effectively left without its entire submarine fleet, after all the U-boats were either put on maintenance or disabled due to desperate need of repair.
The German Navy lost the last of its submarines in October when the newest Type 212A vessel suffered serious damage to its rudder after hitting a rock during a submerging maneuver off the Norwegian coast. The rest of the submarine fleet, it turned out, was already out of service by that time.
Two Type 212A submarines are undergoing scheduled maintenance and will be ready for service no sooner than in the second half of 2018, while another two suffered some damage and are in an urgent need of repair, with no estimated time of completion available.
"This a real disaster for the navy," Bartels said at the time, before adding: "It is the first time in history that none [of the U-boats] will be operational for months."
If you like this story, share it with a friend!
You can share this story on social media: