'Break cosy club of British elite' to end revolving door among politics, media & business say Labour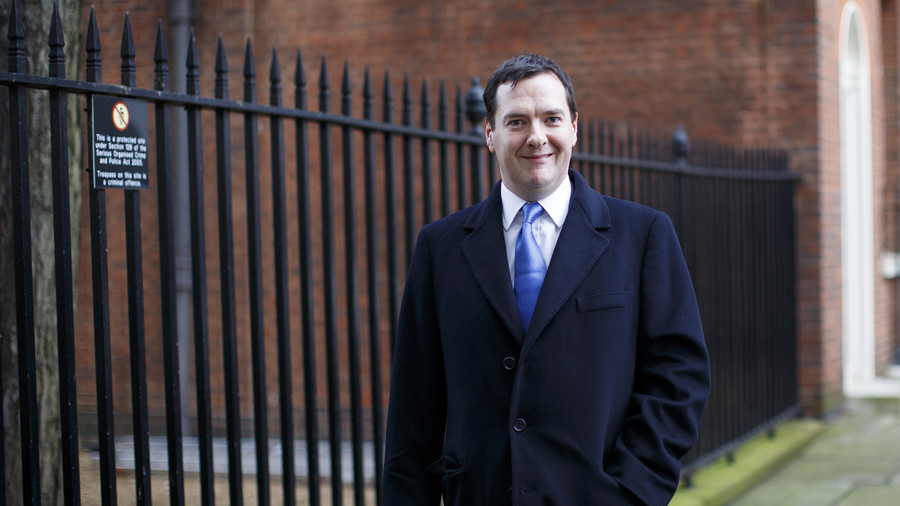 Labour has called for "a radical overhaul" of the parliamentary system "to break open the cosy club of the British elite" to halt the "revolving door" between politics, the media and business that is corroding public trust.
Jeremy Corbyn's party say a new arrangement was imperative in light of recent appointments by former government ministers, that demonstrate the present-day system for approving new or second jobs is, "not fit for purpose."
Labour's Shadow Minister for the Cabinet Office, Jon Trickett claimed "The current system is toothless, lacking powers or the will to tackle non-compliance and corroding public trust in our democracy," the Independent reports.
"...the culture of second jobs in Westminster is wholly incompatible with the role of members of parliament as representatives of their constituents.
"We need a radical overhaul of the system to break open the cosy club of the British elite. Members of parliament and special advisers should not be profiting from the expertise built up whilst working in government and must concentrate on their jobs as public servants."
The effectiveness of the Advisory Committee on Business Appointments (ACOBA), responsible for determining whether it is appropriate for a minister to accept a particular role after they leave office, will be the subject of a parliamentary debate in the coming days.
Labour has highlighted 11 recent appointments it said raised questions about the validity of ACOBA.
David Cameron, the former prime minister who resigned after a failed EU referendum campaign who was afforded "special dispensation" to conduct negotiations with China on behalf of Britain, despite parliamentary rules stating ministers should not take on jobs that involve liaising with government for a minimum of two years after departing from office.
The former chancellor, George Osborne, accepted a role as editor of London's Evening Standard paper without ACOBA's approval – a move that was described by a committee of MPs as "unhelpful" and displaying "disrespect".
Michael Gove, the current environment secretary, is another Tory minister Labour have raised concerns over. The Brexiteer, tipped by some to be the next Conservative leader took a £150,000 job as a columnist at The Times not long after he was fired as justice secretary when Theresa May become prime minister in 2016.
Eric Pickles, the former communities and local government secretary, accepted a job as director of Leo Group, the recycling and waste management company, despite his ministerial role having given him leverage over local council bin collections.
Labour has not escaped controversy of its own when it comes to former ministers exercising undue influence, to seek profitable lobbying consultancies. Three former cabinet ministers, Geoff Hoon, Stephen Byers and Patricia Hewitt, were suspended from the Parliamentary Labour party in 2010, under the leadership of former PM, Gordon Brown.
They were the subject of a Channel 4 expose that caught them expressing a willingness to work for a consultancy firm at a fee of up to £5,000 a day. Byers, the former transport secretary, described himself as a "cab for hire".
Byers claimed that he had persuaded Peter Mandelson, an important ally of Tony Blair during his New Labour years, and Lord Adonis, the transport secretary at the time, to change key ministerial decisions. Byers claimed he had convinced Adonis to go easy on National Express after it prematurely relinquished its East Coast mainline franchise.
Adonis asserted that he had discussed the issue with Byers, but insisted it was fantasy he had gone easy on National Express. Byers subsequently said he had made up the claims.
Like this story? Share it with a friend!
You can share this story on social media: