Osborne's Evening Standard accused of making millions 'selling news coverage' to Google and Uber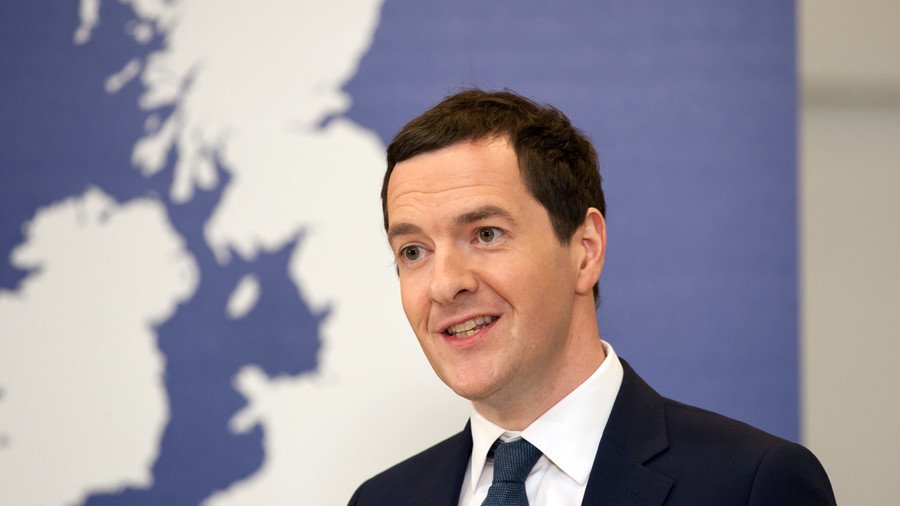 Ex-Chancellor George Osborne's Evening Standard is facing accusations of 'selling' favorable news coverage to companies, including US giants Google and Uber.
Six companies have, according to Open Democracy (LINK), splashed out £500,000 each for what the ES branded "money-can't-buy" news pieces. The project, spearheaded by Osborne, is part of £3million London 2020 project, where leading companies will sponsor campaigns concerning issues such as climate change and housing.
According to a screengrab from the presentation by news executives, obtained by Open Democracy, business partners were lured in with the following: "Money can't buy: we expect every campaign to generate numerous news stories, comment pieces and high-profile backers."
The deal would mean hundreds of thousands of London will be reading news unaware it has been paid for as part of a wider commercial project.
An Evening Standard spokesman has rubbished the allegations saying: "Editorial independence is and remains guaranteed in the contracts we sign."
One Starbucks senior executive, who asked not to be named, told Open Democracy: "Buying positive news coverage is PR death…something you might do in Saudi Arabia, but not here.
"This wasn't right for us. We do engage in advertorial [a hybrid mix of advertising and editorial] but that's just marketing. We don't need to buy our reputation."
Tech giants such as Google, however, have not shied away despite the company's own Digital News Initiative fund set up in Europe. The fund aims to "combat misinformation and disinformation" and "help consumers distinguish fact from fiction online" with a £150 million budget over the next three years.
In a statement to The Drum, John O'Donnell, group commercial director at ESI Media - which owns the paper along with the Independent - said the idea ES was 'selling news' is "grossly inaccurate and a wildly misunderstood interpretation of the London 2020 project.
"This will, as with all commercial content, be clearly identifiable as such," he pressed.
"Under no circumstances have these clients been guaranteed news coverage for their own ends, nor would they ever be. Properly signposted commercial content within an editorial product is an accepted part of the news industry and is nothing new for publishers."
"The Evening Standard has a long history in producing important and award-winning campaigns, and we are excited about the prospects that London 2020 will bring to the brand, it's partners and the people of London."
If you like this story, share it with a friend!
You can share this story on social media: