UN boss warns of 'trouble' at Palestinian camps in Lebanon, following Trump aid cut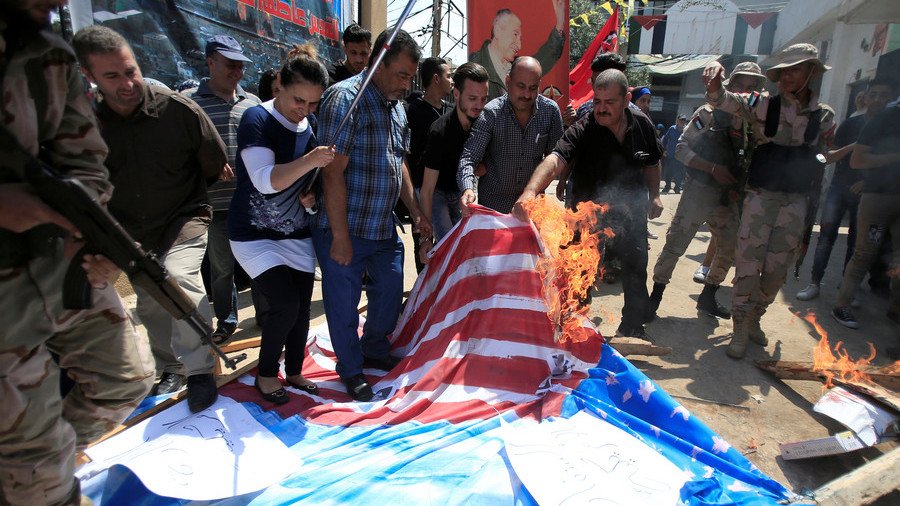 A new reality is unravelling in the Middle East. Israel is more or less running Trump's foreign policy there and part of the plan is to cut all aid to Palestinians in a bid to usher in a new conflict to eclipse a peace blueprint
The daily inhalation and dehumanization of Palestinians continues to shock us all. Just when you think you can cope with the scale of how far Israel will go to brutalise these people, our TV screens are filled with images of protesters and even doctors being shot dead by Israeli soldiers. Like sport.
Put into context, placed alongside a human rights crackdown on the Gaza strip, a total blockade on rights organisations' investigations, land grabs on settlements reaching almost fever pitch, and one begins to wonder if we are witnessing a new impetus from Israel.
Certainly, with closer relations being forged with Gulf Arab countries and whole new special relationship with the White House, Netanyahu seems to be on a roll. Indeed, since the Trump bombing of Syrian installations believed to be chemical weapons sites, Netanyahu's popularity outshines even his own murky corruption investigations in Israel - a country which proudly calls itself 'the only democracy in the Middle East' but, by contrast, mostly behaves like the most backward Arab country that ever existed.
Israel is quickly becoming a third world dictatorship with a first world military budget, thanks to the US President who has entered Netanyahu's stultifying sphere of regional ambition and can't find a way out.
What we are witnessing is Israel being given what it always dreamt of: real power in the region. The power to totally ignore the EU's whining about illegal settlements; the power to shoot humble protesters dead like dogs; the power to only look ahead and to serve its own venal interests at any cost. And it's all down to Trump.
But where, many will ask, is this heading? Red lines are already being drawn up by Russia which can see that Israel's new bullish verve in Syria could be a very dangerous thing. In my view, Israel is preparing for a new offensive against the Palestinians in Gaza, to compensate itself for being restrained in Syria.
And like many wars, it will start with Israel "defending" itself against Palestinian "aggression", which is what is being prepared now with a number of US aid channels to Palestinians being cancelled.
Once aid runs out to Palestinians many will be forced to sign up to anything which attacks Israel. Presumably, this is the plan that Netanyahu has, when he instructed Trump to pull the plug on the vital cash and, filled with confidence after Jerusalem being anointed by Trump's prodigies as the new capital of Israel, now asks for The Golan Heights to receive equal gilt-edged endorsement.
Netanyahu can't quite believe his luck and reckons there are no limits now as to what he can achieve for Israel. The furore started in January and recently gained momentum in March with new schemes to drain the Palestinians of vital cash.
Trump's done another 360
Just recently, a new US law was passed to cut all aid to Palestinian authorities called the Taylor Force Act - until the body stops making payments to political prisoners and the families of those killed by Israeli security forces. Earlier in the year Trump also announced that he would no longer provide 360m dollars of vital emergency aid to the UN's own agency (UNRWA) which is a lifeline to Palestinians in Gaza, West Bank, Jordan, Syria and Lebanon.
These two moves are going to have vile, unthinkable implications towards the poorest Palestinians who are fighting just to stay alive.
Just recently, I interviewed the head of UNRWA in Lebanon who told me in no uncertain terms that the Trump withdrawal of funds was going to hit Lebanon hard. Claudio Cordone also gave a chilling warning of what we can expect to come to Lebanon's 12 refugee camps – no go areas for Lebanon's security forces and teeming with arms. "The agency can only function until the summer," he revealed in the interview. "What is at risk is that 27 primary health clinics would stop, 37,000 kids won't have any guarantee they can go back ... and large numbers [around 60,000] living below the poverty line for whom we are their lifeline," he warns.
"Clearly if essential support is withdrawn from impoverished Palestinians in the camps, we could see unrest. It's very difficult to predict but the stability argument is a real one."
Indeed, in Lebanon, the camps themselves have experienced at least three sieges in the last 10 years, sometimes going on for days, between rival Palestinian groups – or on occasion against the Lebanese army. Could these same camps, which contain around 450,000 desperate people, be the base of terror attacks against US allies in the region?
Double edged sword
And yet this is no doubt exactly what Israel and Trump want. With cutting vital aid a devilish, if not Machiavellian card is played to goad young men to take up arms and fight Israel. In Gaza it will clearly be cross-border rockets. In Lebanon, it may well be the same from the South – which will draw Israel into a war with Hezbollah – or even against Western (and Gulf State) targets in Lebanon itself.
The aim by Israel is to bleed dry the Palestinian Authority also. This creates a crisis within Gaza and so serves as a double whammy as the authorities will no longer be able to offer support to their own people. Objective: create chaos and undermine the political leadership.
According to The Intercept, "This decision shows that the U.S. prioritizes its interests and its strategic pact with Israel over human rights," said Hasan Safadi, the local media officer for Addameer, a rights organization based in the occupied West Bank that supports Palestinian prisoners. "All this law attempts to do is label Palestinians who protect themselves, their lands, and homes as terrorists or criminals."
Similarly, UNRWA folding in Lebanon would be a massive blow to the relative peace and stability in the dozen camps. 27 health centres closing alone would bring about a new wave of desperation, particularly for women. It is a disparate move, to the one in Gaza, but serves the same callous if not beguiling purpose: to induce a military reaction (against IDF forces) to justify to the world's media why Israel is launching a new assault while attempting in tandem an overthrow of the Palestinian Authorities.
Martin Jay is based in Beirut and can be followed at @MartinRJay
Think your friends would be interested? Share this story!
The statements, views and opinions expressed in this column are solely those of the author and do not necessarily represent those of RT.
You can share this story on social media: