Fugitive billionaire jeweller Nirav Modi last seen in UK, Indian authorities claim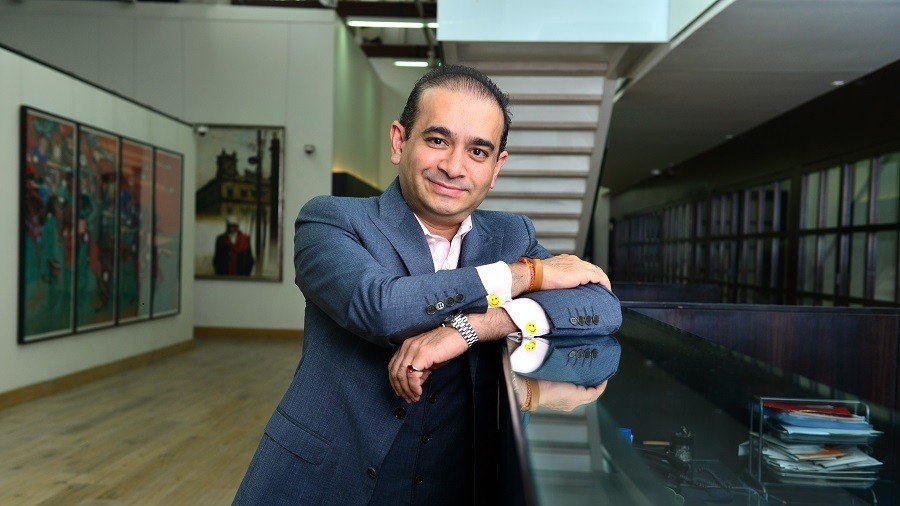 Fugitive Indian billionaire Nirav Modi was last seen in Britain at the end of March, Indian federal authorities claim. He is allegedly involved in a multi-billion dollar scam against India's Punjab National Bank (PNB).
The celebrity jeweller is accused of being at the heart of a more than £2bn ($2.6bn) fraud case in India. Two of Modi's jewellery shops face allegations of having defrauded the PNB, India's second largest lender, of about $2.2 billion.
According to the information shared by the UK, Modi travelled from Heathrow Airport in London to Hong Kong on March 15, from JFK Airport in New York to Heathrow on March 28 and from Heathrow to Charles De Gaulle, Paris on March 31, The Times of India reports.
"Request letters were written to six countries, namely USA, France, Singapore, Brussels, UAE and UK. Only UK replied to request letter stating Nirav Modi was last seen on March 31 there," said the Central Bureau of Investigation (CBI) spokesman Abhishek Dayal.
It comes after the Financial Times reported last week that Modi was seeking asylum in the from what he said amounted to "political persecution".
On the case, Britain's Home Office said it does not provide information on individual cases.
It means Modi was able to travel through different countries despite the Indian government reportedly revoking his passports and such action being shared on Interpol.
Modi, whose jewellery shops are spread all over the world and boast customers including Hollywood celebrities Naomi Watts and Kate Winslet, is said by opposition parties to have been helped by Prime Minister Narendra Modi to flee.
Several courts across India have issued arrest warrants after he failed to show up when summoned.
Police filed charges against 25 people, including Modi, his uncle Choksi, former PNB chief Usha Ananthasubramanian, Reuters reports. Charges were also filed against two of the bank's executive directors and three companies belonging to Modi.
Modi and his uncle and business partner Mehul Choksi deny any wrongdoing.
If you like this story, share it with a friend!
You can share this story on social media: