Berezovsky acted with UK intel, paid with life when he decided to return home – Russian prosecutor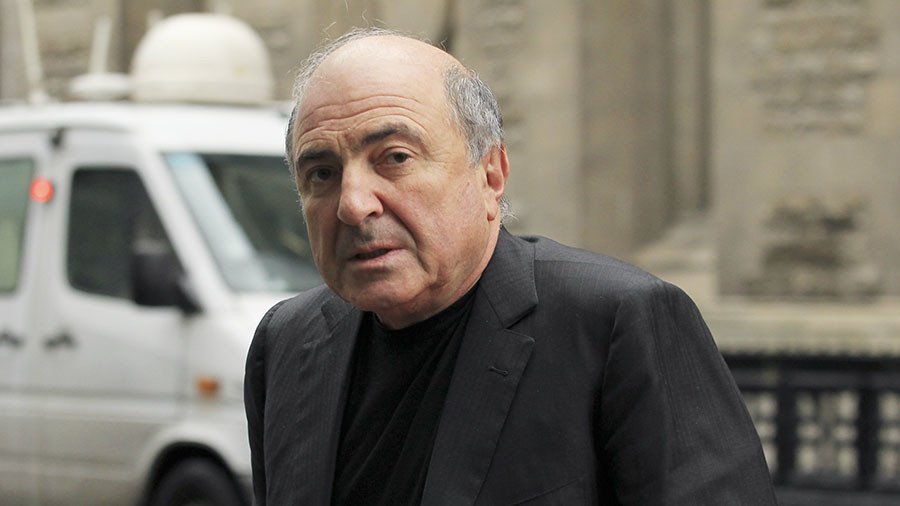 Fugitive Russian tycoon Boris Berezovsky worked closely with British intelligence, and paid with his life when he decided to return to Russia, the Russian prosecutor general has said.
The allegation came from Yury Chaika on Wednesday during a report to a joint bicameral session of the Russian parliament. He reiterated a claim previously suggested by some officials in his department, that Berezovsky's death in Britain in March 2013 was the result of foul play.
Addressing lawmakers, Chaika claimed that Berezovsky was part of a conspiracy involving the British government to kill his confidante Aleksandr Litvinenko with radioactive polonium, which London used to accuse Russia of murder.
"The highest concentration of polonium was found in Berezovsky's office, but Berezovsky could not get polonium on his own. Neither could he fabricate such a trace of evidence. He was acting under control of the British intelligence services, acted together with them," the Russian official said.
"When he decided to return to Russia, they could not allow that a person with access to secrets about radioactive terrorism did it," Chaika added.
Chaika added that his office will hold more events for the media to reveal additional evidence in criminal cases relating to Berezovsky, Litvinenko and other Russian individuals involved with Britain. He said the next one should be expected in June.
Berezovsky, a powerful figure in Russia during the 1990s, fled the country in 2001. Back in his home country, he was charged with large-scale embezzlement and later convicted in absentia. Britain granted him political asylum and rejected Moscow's request for his extradition.
While living in Britain, Berezovsky's name featured in the media on several occasions, including over his court battle with Russian businessman Roman Abramovich, and after the death of Litvinenko.
In years prior to his death, Berezovsky reportedly tried to strike a deal with the Russian government to return. He was found dead at his home in the village of Sunninghill after a reported suicide. A coroner's examination of his body resulted in an open verdict.
Think your friends would be interested? Share this story!
You can share this story on social media: