Police face legal challenges over use of facial recognition software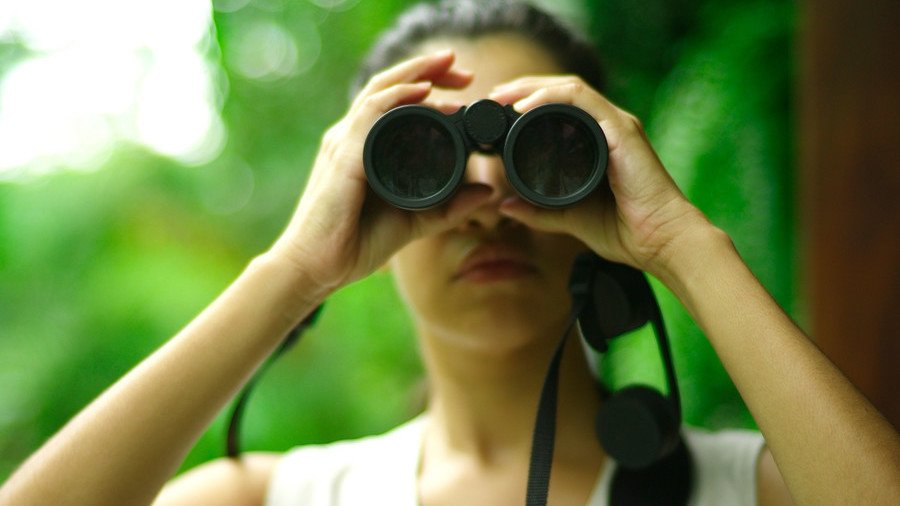 Two legal challenges have been launched against the police over the use of facial recognition software. Complainants say it is unregulated, privacy-violating surveillance against innocent civilians.
The legal claims are backed by human rights organizations Liberty and Big Brother Watch, after instances of biometric checks at the Notting Hill Carnival, on Remembrance Sunday, at protests, and in high streets.
Liberty director Martha Spurrier said that South Wales Police have been experimenting with facial recognition in Cardiff since 2015. The civil rights group is helping Cardiff resident Ed Bridges launch action against the police after, he believes, he was unfairly tracked.
"They've deployed it on innocent members of the public doing their Christmas shopping, fans attending a football match and even peaceful protesters," Spurrier said. "Our client Ed Bridges believes he's one of the thousands of people who've had their faces scanned and stored on police databases.
"The first time was last December, when he saw a police van parked on a busy shopping street with a facial recognition camera on top. The second time was this March, when he attended a peaceful protest outside the Cardiff Arms Fair. South Wales Police parked a facial recognition van directly opposite the demonstration. Ed says it felt like a direct attempt to discourage them from using their legal right to protest.
"There's no law or guidance providing proper regulation of facial recognition. There's no independent oversight of how it's being used. Parliament hasn't debated it. The public hasn't been consulted. But the police continue to use it."
With the backing of Liberty, Bridges has written to the chief constable of South Wales Police to demand they stop using facial recognition in public spaces. Liberty says if they refuse, the civil rights group will take them to court.
According to Liberty, South Wales police have used facial recognition technology in public spaces at least 20 times since May 2017. At the 2017 Champions League final in Cardiff, the technology wrongly identified more than 2,200 people as possible criminals.
At the time, a force spokesman defended the technology. "Technical issues are common to all face recognition systems, which means false positives will be an issue as the technology develops... The accuracy of the system used by South Wales police has continued to improve."
Privacy advocacy group Big Brother Watch is also pushing back on the facial recognition software. Big Brother Watch, with the help of Green Party peer Jenny Jones, has written to Home Secretary Sajid Javid and Metropolitan Police Commissioner Cressida Dick. They have urged them to halt the use of the "dangerously authoritarian" technology.
Big Brother Watch's director, Silkie Carlo, said: "Facial recognition cameras are dangerously authoritarian, hopelessly inaccurate and risk turning members of the public into walking ID cards. The prospect of facial recognition turning those CCTV cameras into identity checkpoints like China is utterly terrifying."
Jones said: "I'm extremely concerned about the impact that the Met police's use of automated facial recognition will have on my ability to carry out my democratic functions. Police use of this technology has no legal basis, and infringes people's rights and civil liberties. That's why I'm challenging the Met to end its use, now."
The Home Office has defended the use of biometric technologies as a method to fight crime, but said it believes the tactics should also respect individuals' privacy. It is considering ways to improve how the software is governed, including creating an oversight board consisting of the biometrics commissioner, surveillance camera commissioner, information commissioner, and police representatives.
The government is due to publish a biometrics strategy later in June.
Like this story? Share it with a friend!
You can share this story on social media: