Steroid abuse in Wales a 'time bomb' for men's health issues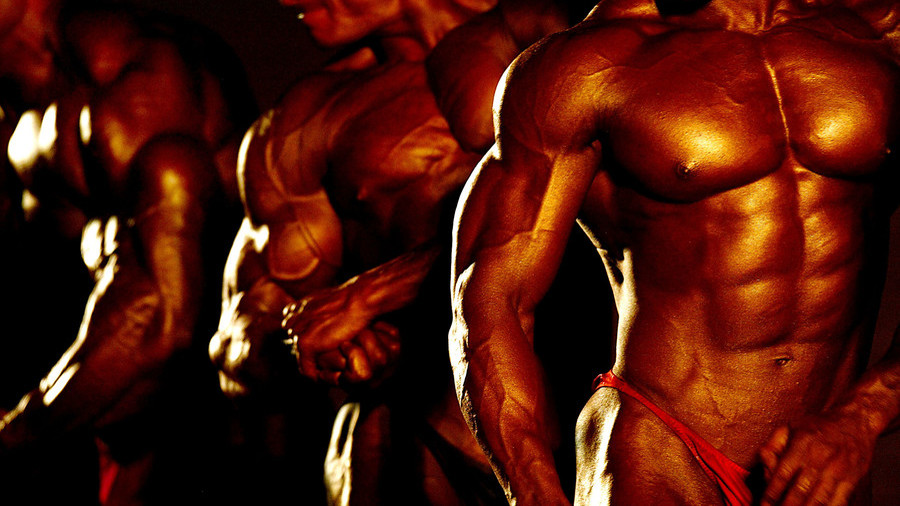 The rise in steroid use by Welsh men looking to beef up their bodies is putting the NHS in the country at risk. Its rise is so prevalent, one analyst has described it as a "time bomb" for future health issues.
Mike Mallett, who runs a needle-exchange clinic for steroid users in Newport, south Wales, has documented the substance's rise in popularity, warning of the potential risks it will pose to male user's health in the future.
"My worry is that in 20 years' time, maybe less, GPs will see an increase in the number of 40- and 50-year-old guys, with a 20-year history of using steroids, with liver, thyroid, and kidney problems, or heart conditions," he told the BBC.
"But they won't approach their GP until they're symptomatic, by then the treatment is going to be much more expensive and much less likely to be effective," Mallett warned.
His comments come as up to 300 needles and empty bottles of steroids were found recently in wasteland near homes in Rhondda Cynon Taff.
The needle-exchange clinic for steroid users opened in Newport last year and is the first of its kind in Wales. It was opened after Gwent Substance Misuse Service noticed an acute rise in users of anabolic steroids availing of its services.
As well as giving clean needles and injecting advice to steroid users, the clinic also offers blood tests and other tests to check the health of service users.
Anabolic steroids are registered as a Class-C drug by the Home Office. While illegal to manufacture or sell, their possession for personal use remains legal.
'Greedy profit'
While some users buy their own steroids online, the wholesale import, manufacture, and sale of anabolic steroids is proving a lucrative market for gangs looking to capitalize on wannabe-beefcakes.
In May, a 16-member gang in north Wales was given jail sentences totaling more than 45 years for a "sophisticated operation" which bought in £2 million ($2.7 million) of raw steroids from Asia with the plan to manufacture them at a plant in north Wales.
During sentencing, Judge Huw Rees said: "It is a hallmark of this case that it involves some people of previous good character and some mature people who have been tempted to make a greedy profit without thought for the consequences they were imposing on others."
For those looking to import their own steroids, Public Health Wales (PHW) has warned that tests of image- and performance-enhancing drugs (Ipeds) had shown about a third of steroids tested did not contain what they claimed, while some had no active ingredient at all.
In tackling the problem, Josie Smith of PHW said countering the problem of steroid abuse was made more difficult "if an individual is seeing results, that can perpetuate use," adding that when "an individual feels better, they look better, they feel more confident – that's quite challenging to address."
She recommended upskilling for health professionals and the provision of "credible sources of information and advice – and non-stigmatizing healthcare."
Think your friends would be interested? Share this story!
You can share this story on social media: