Drugs gang led by not-so-Super 'Mario' boss jailed for smuggling £63m of heroin into the UK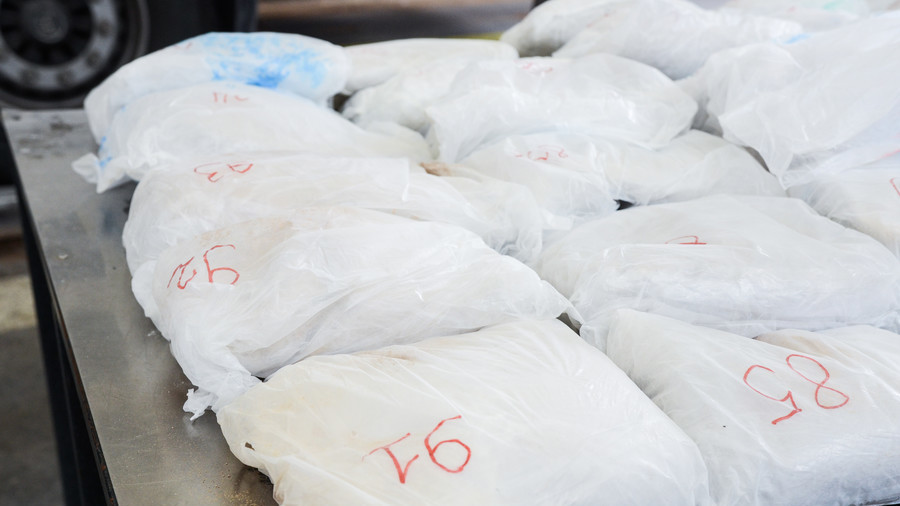 A drugs gang headed by 'kingpin' Fikiri Yarasir, known as "Mario" due to his uncanny resemblance to the legendary Nintendo video-game character, has been jailed for smuggling £63 million of heroin into Salford, Greater Manchester.
Greater Manchester Police (GMP) say that the 460lb (210kg) haul of heroin, which was smuggled inside tables and found in an industrial unit, was their largest ever seizure. The Salford gang's ringleader, "Mario," was jailed for 25 years.
Six other members were jailed for their part in the conspiracy to import Class-A drugs. The final two members were jailed on Monday.
Yarasir, who was branded the 'kingpin' by GMP, was observed meeting a heavy goods lorry with a Turkish number plate, before leading it to the industrial unit just a few hours before the police raid.
The smuggler was met by fellow gang member, Ahmet Taskin, who helped him to move the cargo of furniture into the unit. During the police raid, they found 42 tables. When they were broken apart, multiple 500g bags of heroin were discovered inside.
On the same day, police entered a lockup in Rhyl, Wales, which was rented by another gang member, Steven Hindley. Officers found equipment set up for a "bash house" where drugs can be diluted with other substances in order to increase their value.
During the seven-week court trial, it was revealed that in 1997, Yarasir had been jailed in Germany for 10 years for importing heroin from Turkey.
Brian Kennedy, 36, of Fife in Scotland, who was in charge of the logistics to bring the drugs into the UK, was jailed for 18 years. Drug mules Paul Livesey, 46, and his partner Kathryn Fearon, 33, both of Gorton, were jailed for 15 years and nine years respectively.
Ahmet Taskin, 45, of Glossop, was jailed for 13-and-a-half years. David Mulligan, 27, of no fixed address, was jailed for 17 years; and Steven Hindley, 28, of Kinmel Bay, Rhyl was jailed for 15 years. All were convicted of drug offences.
Detective Inspector Lee Griffin said: "The lengths this group went to [in order] to try and conceal the drugs, cover their tracks and evade police capture, would have been impressive had they not failed at simple hurdles like leaving fingerprints and traceable bank transfers."
Like this story? Share it with a friend!