'Soaked in Spice': UK inmates smoking 'solicitor letters' dipped in mind-altering drugs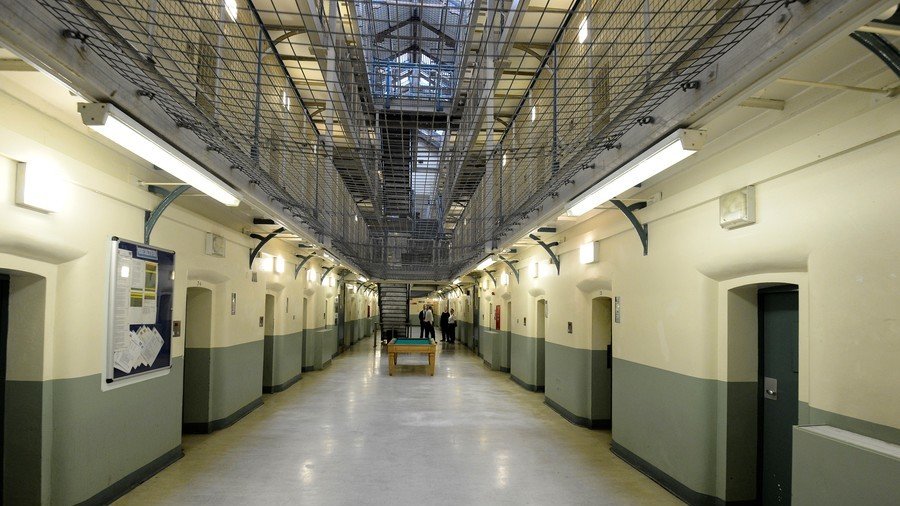 Violence in UK jails is being fueled by smuggled psychoactive drugs like Spice, according to Justice Secretary David Gauke, who said inmates are smoking letters dipped in mind-altering chemicals.
The Conservative Party MP was speaking about the growing problem of illegal substances in jails, and said that more staff are being recruited to combat drug-fueled disturbances throughout the country's prisons.
He said that authorities are also aiming to beef up surveillance in prisons using sniffer dogs and body scanners, after uncovering attempts to smuggle drugs like Spice, which is a concoction of plants and chemicals.
READ MORE: Tory plans to tackle prison crisis slammed as inmates run riot
"These new psychoactive substances like Spice, for example. There's always been an issue with drugs in prison but it is deteriorating because of these new substances. To give you an example of how it might get smuggled in, what you get is purportedly a solicitors letter, it's actually not, but it's soaked in Spice and then it comes in and is smoked," Gauke told Sky News Sophy Ridge on Sunday.
Spice has been labelled a 'zombie drug,' with the UK government warning that users can experience extreme anxiety and hallucinations.
With gang violence in London under the microscope, Justice Secretary David Gauke said middle-class partygoers who take drugs should feel guilty for funding the illegal narcotics trade.
"There is a responsibility for middle-class people who take cocaine at a dinner party, that when they see a story about a 15-year old being stabbed in Hackney, they should feel a degree of guilt and responsibility," Gauke said.
READ MORE: Sweet rewards: Violence drops at notorious youth prison after inmates given candy
It comes after Simon Kempton of the Police Federation, the largest association of constables and sergeants, indicated that drug prohibition has not worked. Gauke also said the UK's jail population is too high, with the government looking at non-custodial sentences and the issue of re-offending as a means to bring those levels down.
"I think the level is higher than I would want it to be. I don't think one should have an arbitrary number but when you put it in context 25 years ago we have 44,000 people in prison, today it is 84,000. I think that's too high."
You can share this story on social media: