Tory plans to tackle prison crisis slammed as inmates run riot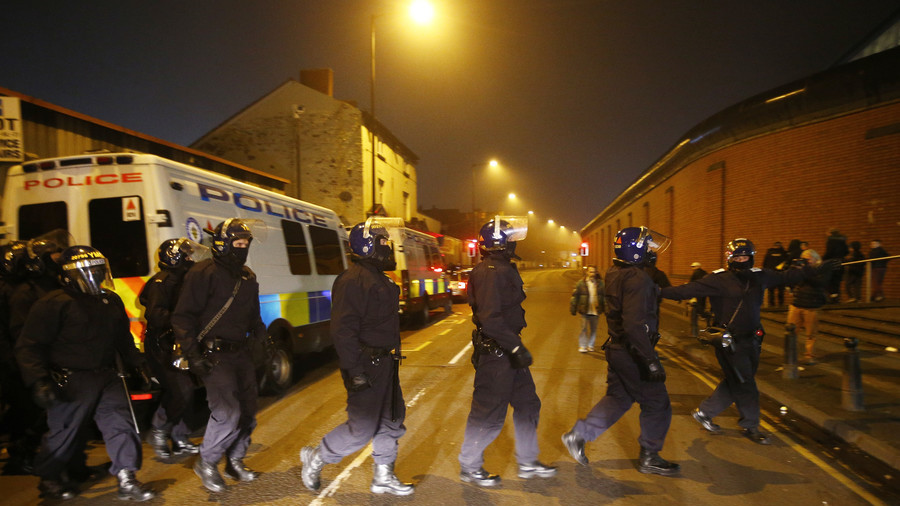 The Tories have promised a crackdown in prisons after videos were released showing UK inmates running riot in jails – fighting, taking drugs, and holding cell parties. New measures are to be announced to tackle the problem.
However, those who know the system have called the response a "vanity project," and blamed the Conservatives for dwindling staff numbers and the rise of crime inside prisons. RT UK has exposed numerous offences from inside British jails, including drug taking, phone smuggling and brawling. During some recorded fights, prison officers are nowhere to be seen.
In one shocking example, a man was live-streaming from his cell while smoking and laughing about how he previously would smuggle a small phone into prison by inserting it into his his anus, Now the inmate said he was able to bring smartphones into jail with ease.
This week, the government announced that Justice Secretary David Gauke is set to unveil a new raft of measures to deal with escalating issues. They will include plans to get tough on violence and the smuggling of drugs, phones and weapons in prisons. An estimated 6,500 offenders are involved in crime behind bars, hindering rehabilitation work.
In a speech, Gauke will say: "We are taking action to bolster our defenses at the prison gate and going after the organized criminal gangs. I want them to know that, as a result of the action we are taking, they have no place to hide."
The National Crime Agency says one in 13 inmates have organized crime links. Changes are likely to include prisoners being moved to higher-security prisons if they are caught breaking the law. Presently, anyone considered unlikely to escape and serving a short sentence is detained in standard prisons where criminality is high. Gauke will hope to make waves in the role after being appointed justice secretary in January.
"The criminal networks and supply chains have got larger and more complex," Gauke will say. "And new technologies have empowered gangs to be more sophisticated and brazen about the way drugs are smuggled in.
"From the conventional to the cunning, by design or device, through fear or intimidation, these criminal gangs will stop at nothing to maintain their access to such a lucrative market.
"(We will) remove their influence from our prisons so they can become places of hope not despair, of aspiration not assaults, because my approach is a practical one, based on what works and what's right."
However, a former prison guard who spent more than a decade in the service said he witnessed a downward spiral linked to funding. He told RT UK: "This is something which has evolved over time, it is a huge problem. While it's great they are finally trying to do something about it, nothing will change until they properly address staffing levels.
"Prisons need the manpower to enforce the rules – one task force is not enough unless every prison has enough staff to tackle the issues caused by cuts."
If you like this story, share it with a friend!