Muslim man assaulted in northern India for 'being friends' with Hindu woman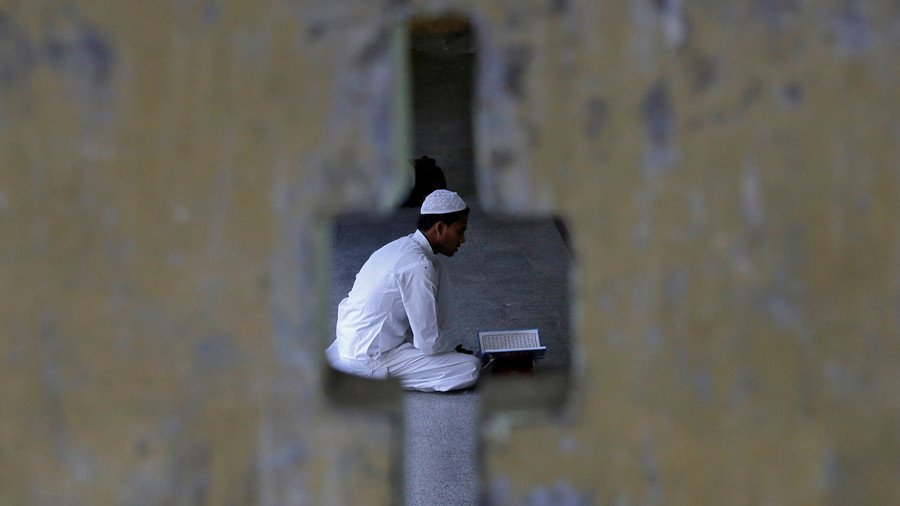 A Muslim man has been threatened and assaulted by a group of attackers in northern India for being friends with a Hindu woman, local media reported. A video purportedly showing the attack was posted online and has gone viral.
The incident took place in the city of Kanpur in the northern Indian state of Uttar Pradesh earlier in May. However, Indian media broke the news only this weekend.
The 24-year-old man identified in reports as Mohammad Rizwan went to a railway station to meet a Hindu woman, and was followed by an angry mob. In the video, the perpetrators can be seen cornering the man and slapping him, asking him about the nature of his relationship with the woman. One man can be heard saying that the Muslim "will have to pay for what he has done."
The attackers also tell the man that they will change their names "if we don't ruin you." It's not yet clear if the victim had already met the woman before he was attacked. The woman is not seen in the footage.
Police later confirmed that they had opened a case against four attackers. "We are investigating why the youths beat him up. Prima facie, it seems he was meeting a Hindu woman at the time," Railway Police Officer Rahul Pandey told the Indian Express.
The victim later told NDTV that his attackers had claimed to be from right-wing groups. He said he was good friends with the woman and had gone to the railway station to meet her.
Hindu-Muslim sectarian tensions are contentious in India. Muslims have faced attacks by so-called "cow vigilantes," who accuse them of murdering cows, which Hindus consider sacred. Earlier in May, a Muslim man was beaten to death by an angry mob of villagers for allegedly killing a cow. Hindus make up almost 80 percent of India's population, while Muslims account for 14 percent, according to 2011 census data.
READ MORE: Leg wax lawsuit: Muslim beautician refuses to serve transgender woman
In January this year, violent riots erupted across the country after a controversial Bollywood epic 'Padmavat,' featuring a romance between a Muslim emperor and Hindu queen, was approved for screening.
Think your friends would be interested? Share this story!
You can share this story on social media: