Muslim man lynched in central India for 'slaughtering cow'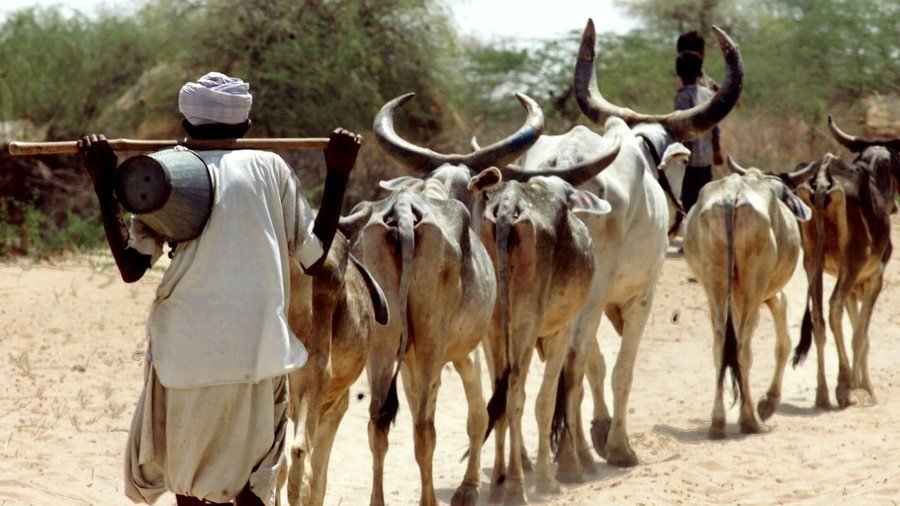 A Muslim man has been beaten to death by an angry mob of villagers in India for allegedly killing a cow – an act considered a crime and punishable by imprisonment under local laws.
The gruesome incident took place in Amgara village in the "Heart of India" – central Madhya Pradesh state – on Thursday night, local media report. The villagers allegedly noticed two men, later identified in reports as Riyaz Khan and Shakeel Maqbool, with the animal near a quarry.
Conflicting reports say it was either a cow or a bull, but the killing of either is considered a criminal offence under state laws. Madhya Pradesh prohibits the slaughter of cows, calves, bulls, bullocks and buffalo calves. However, the locals apparently decided to take the matters into their own hands.
"The villagers saw them [Khan and Maqbool] slaughtering bulls. They got angry and attacked them," local police official Rajendra Pathak said, as cited by the Indian Express.
Both men were brutally lynched by the villagers, with 45-year-old Riyaz later succumbing to his injuries. Maqbool was taken to hospital in a critical condition. Police who arrived at the scene found slaughtered cattle and the meat of two other animals packed in bags, senior police officer Rajesh Hingankar said, as cited by NDTV.
At least four men were arrested following the lynching. In a separate case, the authorities also filed a complaint against Khan and Maqbool, accusing them of cattle slaughter, which is a punishable offence in a number of Indian states, including Madhya Pradesh. The state has recently increased the jail term for cow slaughter to seven years and a fine of Rs. 5,000 ($73).
"On the basis of the FIR [first information report] lodged by the villager, Shakeel [Maqbool] will be arrested after he is discharged from the hospital," Hingankar added. Maqbool has reportedly denied all charges against him.
India has recently seen a rise in so-called 'cow vigilantes,' who attack farmers and violently prevent cattle from being slaughtered. In summer 2017, a Muslim teen was allegedly stabbed to death for carrying beef. In a separate incident, a farmer who was transporting cows was killed on a road trip.
READ MORE: Calf born with 'human face' treated as 'incarnation' of Hindu god in India (DISTURBING VIDEO)
In 2017, Human Rights Watch (HRW) called upon the Indian authorities to prosecute 'cow vigilantes,' arguing that Muslims are often targets of attacks, along with members of India's lowest caste.
Cows are considered sacred by Hindus, who make up almost 80 percent of India's population. Muslims account for 14 percent of the population, according to 2011 census data.
Think your friends would be interested? Share this story!
You can share this story on social media: