Right-wing Tory MP blasted for saying black people are more likely to be murderers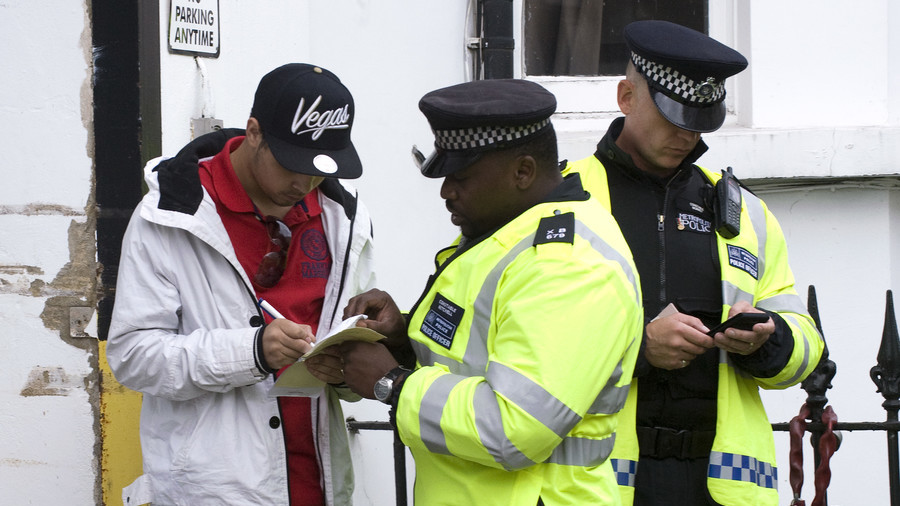 A Tory MP has been slammed after he claimed black people are "more likely to be murderers." MP Philip Davies made the remarks during a parliament debate last month while advocating the policing strategy of stop and search.
The tactic was reduced in 2014 by PM Theresa May when she was Home Secretary amid claims it disproportionately targeted black people as they were seven times more likely to be searched. Only one in ten searches were followed by an arrest. According to official figures in the year to 2017, black people were eight times more likely to be stopped.
Quoting 2016 murder statistics, Davies told MPs: "It is clear that black people, and in particular black males, are far more likely to be victims. They are also more likely to be murderers. It is also a fact that black people are more likely to use a knife or a sharp instrument to kill."
READ MORE: Boris Johnson wants to increase stop and search powers – even though stats show they don't work
He suggested the disproportionate use of stop and search against black, Asian, and minority ethnic (BAME) suspects is justified due to this reasoning.
"If the uncomfortable truth is that they commit more of the crimes for which they are stopped, we need to accept that and deal with it. If that is not the case, we need the evidence to show what the issue is.
"The Prime Minister said that institutions should explain or change. I say that this evidence needs an explanation, and it may well be that it should result in a change to the recent policy on stop-and-search, and that stop-and-search should be used more."
As the comments came to light, Labour MP Naz Shah contested Davies' claims, saying it is precisely because of the targeted use of stop and search against BAME that more people from the group are convicted. Davies' remarks also sparked fury among the public, who took to Twitter to express their anger at the Shipley MP's comments.
Reprehensible Tory MP for Shipley, Philip Davies has said that 'black people are more likely to be murderers' - adding to his list of racially motivated discrepencies that include wanting to scrap human rights for 'foreigners' & referring to BMWs as "Black Man's Wheels' #r4todaypic.twitter.com/KegEm7dMYL

— StrongerStabler (@StrongerStabler) June 11, 2018
Philip Davies is a xenophobic moron who should be deselected. Why are we tolerating this sort of commentary from our politicians in 2018? They belong to 1930s Germany.

— Smiling Saboteur (@SmilingSaboteur) June 10, 2018
If you like this story, share it with a friend!
You can share this story on social media: