Boris Johnson wants to increase stop and search powers – even though stats show they don't work
Published time: 22 Mar, 2018 10:56
Edited time: 23 Mar, 2018 08:02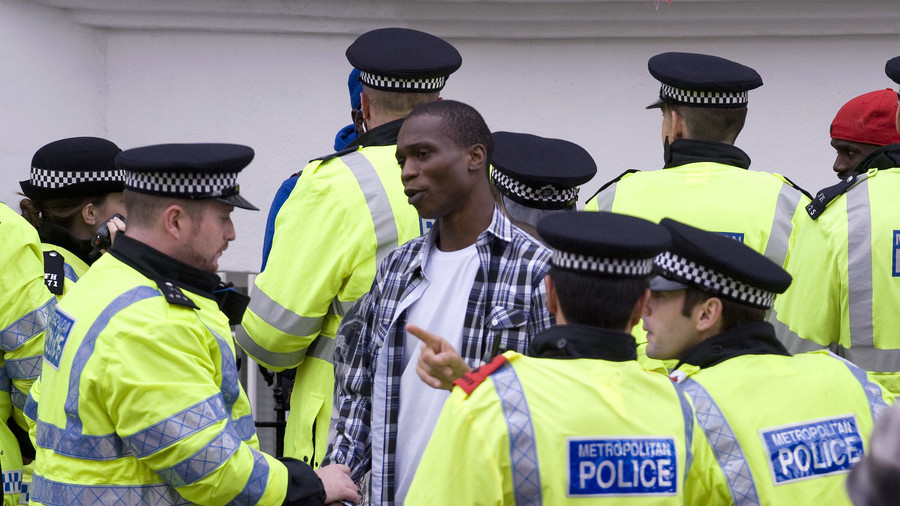 Boris Johnson wants to increase stop-and-search powers for police, despite statistics showing that the method does not help to reduce crime. The intervention is outside his remit as foreign secretary.
According to The Spectator, Johnson and Theresa May had a "pointed" argument at a cabinet meeting on Tuesday after the foreign secretary questioned the prime minister's decision to reduce stop and searches. He was referring to May's move to scale back such searches as home secretary in 2014, in light of claims that black people were seven times more likely to be targeted for searches than white people.
However, Johnson argued that an increase in stop and searches is needed to curb a spike in crime. The Spectator reported that one of those present at this week's meeting said: "Boris thinks stop and search is the answer; [the prime minister] thinks she stopped a national scandal.
READ MORE: "Putin's World Cup is like Hitler's 1936 Olympics – Boris Johnson (VIDEO)
The Home Office has in fact evaluated "The Tackling Knives and Serious Youth Violence Action Program" – an initiative largely involving the use of stop and search – and concluded that the practice has "no significant crime-reducing effects."
Home Secretary Amber Rudd endorsed a call from Met Commissioner Cressida Dick last August for more stop and searches to tackle rising knife crime. StopWatch – an organization that aims to make policing fair and accountable – told RT that an overhaul is needed to make sure searches are only used if there is genuine "reasonable suspicion."
The organization's Policy and Communications Coordinator Carson Arthur claimed the practice is an important tool for police if used "fairly and effectively," but that it can only be one part of a counter-crime strategy. He added that police should instead "engage" with communities. More searches only "compromise the relationship and erode trust from black ethnic groups" in the police, "undermining" their ability to combat crime, Arthur said.
If you like this story, share it with a friend!