'Go away and shut up': Gavin Williamson humiliated by Richard Madeley in car crash interview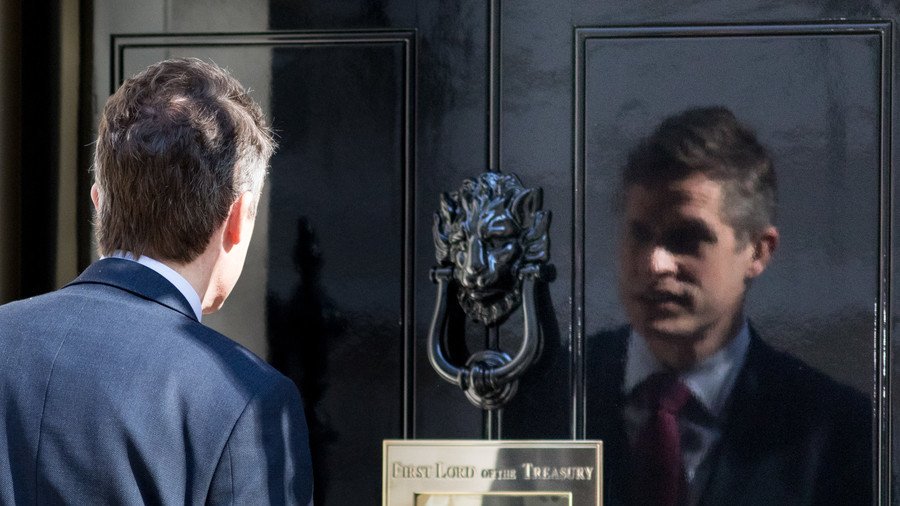 Gavin Williamson was cut off midway through a live TV interview after failing to give a straight response to a question on Russia, leaving a frustrated host, Richard Madeley, to put an end to the Defence Secretary's waffle.
Good Morning Britain presenter Madeley queried comments made by the Defence Secretary earlier that "Russia should go away and should shut up", shortly after Britain expelled 23 Russian diplomats in the aftermath of the Skripal poisoning.
Madeley - of the Richard and Judy fame - warned Williamson that he would not accept anything but a straight answer to whether or not he regretted using 'Trump-esque language' when commenting on Russia and the Skripals.
The Defence Secretary tried to launch into a long-winded answer referencing the incident, but the usually affable Madeley cut him off, saying: "No, no, Mr Williamson, I asked you a straight question. Do you regret using casual language? Can you answer the question? Do you feel that's too casual an expression?"
Williamson again obfuscated, whilst trying to avoid an outright answer. Madeley, now doing his best Jeremy Paxman impression, was having none of it.
"I think that what everyone saw is Russia's actions against our citizens in a city here in the UK," Williamson began, before he was interrupted by the GMB presenter: "You're telling us what we already know. Do you regret using Trump-esque language like 'Shut up and go away'?"
Blimey, not often you see an interview terminated by the host because a politician isn't answering questions. You can literally see the horror on Gavin Williamson's face pic.twitter.com/5lBVSjyzgU

— Shehab Khan (@ShehabKhan) May 29, 2018
When the Defence Secretary began speaking again, it became clear to the GMB stand-in presenter, who was replacing Piers Morgan, that he would not get an answer without the waffle. "You're not going to answer are you?," Madeley spoke over Williamson. "Alright, interview terminated because you won't answer the question."
"Shut up and go away"

— Space Satan (@AnunnakiRiff) May 29, 2018
Williamson, who was crossing live from the West Midland Safari Park, can be seen awkwardly looking off-camera to the crew while an elephant wanders along behind him. He was at the safari park to announce a new anti-poaching initiative with Malawi.
@richardm56 just saw "That Interview" on Twitter & have to say Well Done!Totally fed up with MPs & MSPs never answering a question. About time someone called them out. Gavin Williamson's face is a picture. Can I nominate @RuthDavidsonMSP be next on your list? #accountability

— Carolyn Green (@C_Greenz) May 29, 2018
The car-crash interview then came to an abrupt end before before Madeley turned to his co-host Charlotte Hawkins, and added "What are these politicians like?"
Hey Gav, I'd give up with the TV and radio interviews if I were you. Each one makes you look a bigger prick than the last one.

— Stephen Leeves (@cappedsleeves) May 29, 2018
Twitter has responded, with a number of users of the social media site using the platform to echo Williamson's own words back at him: "Shut up, and go away". Many Twitter users praised GMB for not letting Williamson prattle on.
Despite the Twitterverse's overwhelming applause over the Williamson live TV spat, others were left unimpressed by Madeley's actions.
Just watched Richard Madeley interview Gavin Williamson, I have to say how ignorant & disrespectful. Richard Madeley may look to become a future politician as he seems to like the sound of his own voice. At least Gavin Williamson is in touch with the military.

— Fergie (@FergieFergiew) May 29, 2018
Rubbish. Gavin Williamson was continually cut off in mid speak. Had Richard Madeley been listening he would have heard Gavin answering before being cut off. He should know better by now. If Richard plays it back he will hear the start of a relevant answer before he interrupts.

— John Gold (@johnggold) May 29, 2018
Think your friends would be interested? Share this story!
You can share this story on social media: