'Russia should go away and shut up,' UK Defence Secretary Gavin Williamson says (VIDEO)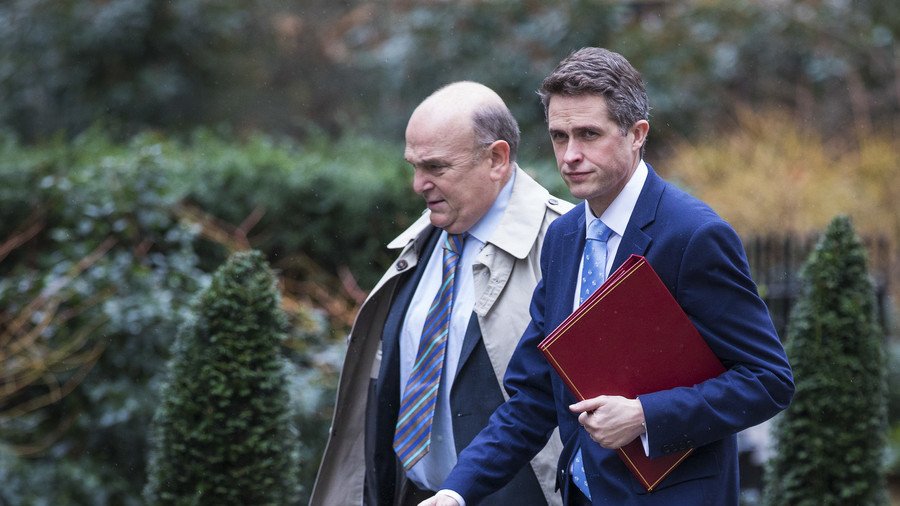 Russia "should go away and shut up," according to UK Defence Secretary Gavin Williamson. He was responding to a question about Moscow's statements that it would expel British diplomats.
In Williamson's first keynote speech since being appointed last year, he outlined the threats faced by the UK, modernization of the defense program, further investments in the armed forces, and the British response to the poisoning of the former double agent Sergei Skripal and his daughter Yulia.
Speaking in Bristol on Thursday he said: "What is also clear is that the Kremlin is ripping up the international rule book, using its growing hybrid capabilities to subvert, undermine and influence countries around the world. Its cyber operations are active and brazen. It uses social media to muddy the waters and spread confusion."
Williamson announced the UK is to build a £48 million (US$66.8 million) chemical weapons defense center to tackle what it says is a growing threat from Russia and North Korea. Thousands of British soldiers are also expected to be vaccinated against anthrax.
The Tory minister was also asked whether he would consider a "military response" to Russia. He did not rule that out, but said Britain should not be "rushing to do too much too rapidly."
He stated: "We'll look at how Russia responds to what we have done. It is absolutely atrocious and outrageous what Russia did in Salisbury. We have responded to that.
"Frankly, Russia should go away and shut up. But if they do respond to the action we have taken we'll consider it carefully and we'll look at our options. But it would be wrong to pre-judge their response."
Williamson pointed out it had been said that Britain is entering a 'cool war' with Russia, and warned: "It's feeling exceptionally, exceptionally chilly at the moment."
Like this story? Share it with a friend!
You can share this story on social media: