'Moscow is culpable!': Theresa May expels 23 diplomats, freezes assets & limits ties with Russia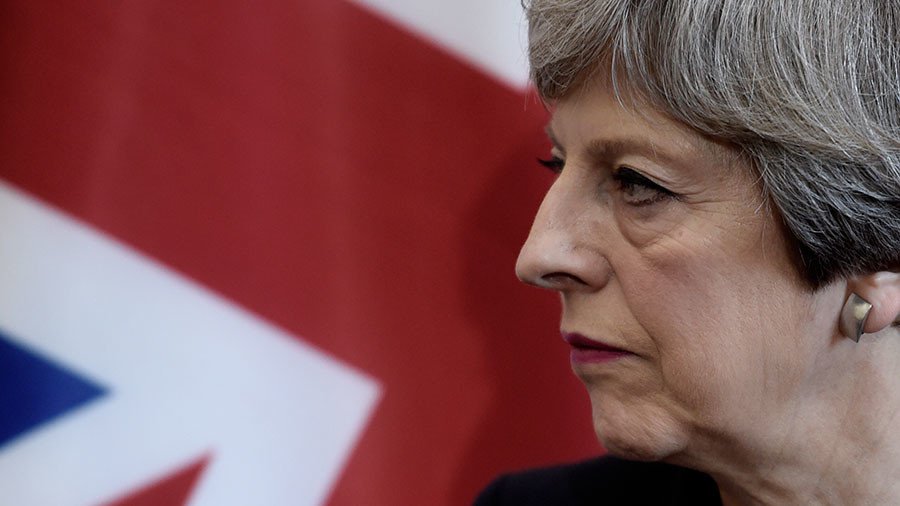 UK Prime Minister Theresa May has brought the hammer down on "rogue state" Russia, expelling diplomats, increasing checks at borders and freezing assets. But how serious are these sanctions?
Russian authorities failed to meet May's deadline at midnight on Tuesday to provide an explanation as to how the Russian-engineered nerve agent Novichok came to poison ex-Russian double agent Sergei Skripal, 66, and his daughter, Yulia, 33. May said she invoked the new rules to send a "clear message" to Moscow.
May's new rules for Russia were met with whoops, cheers and 'hear, hears' from Tory MPs in the House of Commons.
Expulsion of 23 Russian diplomats
May said the UK will expel 23 Russians who are "undeclared intelligence officers." Expelling them from the United Kingdom will seriously undermine Russia's espionage capabilities on British soil, according to the PM. The diplomatic expulsion is the largest since 1985, when 31 were ordered out of the country after double agent Oleg Gordievsky defected.
READ MORE: May's Russia sanctions slammed on social media while MPs laud PM's strength
"They have just one week to leave," May said. "This will be the single biggest expulsion for over thirty years and it reflects the fact that this is not the first time that the Russian State has acted against our country."
She also said that the UK will "fundamentally degrade" Russian intelligence capability in the UK and prevent them from rebuilding it in the years to come.
Increasing checks at borders
The UK government will ramp up border checks. The new targeted power will give the government the capacity to detain people suspected of hostile state activity at borders. Previously, such powers were limited to those suspected of terrorism offences. They will also step up checks on private, customs and freight flights between Russia and the UK.
New legislative powers
May wants her cabinet to have additional powers that, according to her, would boost the government's ability to protect Britain. Those include new powers to detain unwanted individuals at the border, new counter-espionage powers and new powers to impose sanctions.
READ MORE: Russian Embassy urges UK to rethink rumored cyber attack
The PM also said that the UK will strengthen its power to impose sanctions on criminals and human rights violators. "In doing so, we will play our part in an international effort to punish those responsible for the sorts of abuses suffered by Sergei Magnitsky," May said. This could mean an amendment to the sanctions and anti-money laundering bill, allowing stronger punishments against human rights abusers and criminals like the US' Magnitsky Clause. The clause is named after Russian lawyer Sergei Magnitsky, who died in jail in 2009 after making allegations of fraud against Russian tax officials and police officers.
Limiting ties with Russia
The UK will suspend certain senior-level contacts with Russia. This includes the suspension of a planned visit by Russian Foreign Minister Sergey Lavrov to Britain and the cancellation of a planned visit of British officials to the upcoming FIFA World Cup in Sochi. Additionally, the Royal Family will no longer attend the World Cup.
Asset freezes
May said the UK will freeze Russian state assets in the UK. May told MPs that the government "will freeze Russian state assets wherever we have the evidence that they may be used to threaten the life or property of UK nationals or residents." She did not say which assets specifically could be targeted, as some measures the UK plans to take cannot be shared publicly.
May also said that all capabilities of UK law enforcement will be brought to fight against "serious criminals and corrupt elites," adding that there is there is "no place" for them in Britain.
May told PMQs on Wednesday that "it is tragic that President Putin has chosen to act in this way" by ignoring her deadline to provide a credible explanation as to how a British resident came to be poisoned on UK soil. She added that she has no quarrel with the Russian people or law-abiding Russian citizens who are living in Britain.
Like this story? Share it with a friend!
You can share this story on social media: