May's Russia sanctions slammed on social media while MPs laud PM's strength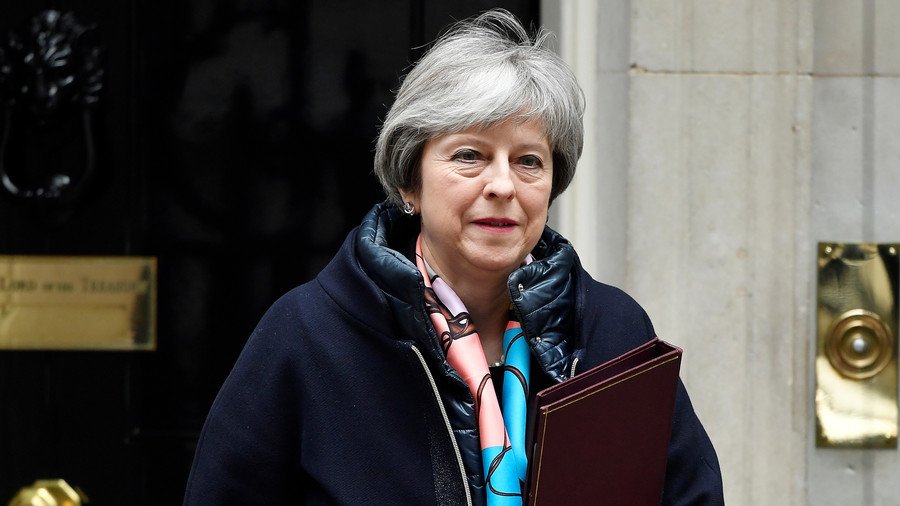 A total of 23 "undeclared Russian intelligence officers" will be booted out of the UK under sanctions imposed by the PM. Many MPs lauded the decision, though the measures were slammed as "weak" and inadequate on social media.
In response to Russia's perceived 'culpability' over the poisoning of ex-Russian double agent Sergei Skripal and his daughter Yulia, May went on the offensive. She announced a raft of further sanctions that will see no UK officials or members of the royal family attend the forthcoming World Cup in Russia, the suspension of all planned high-level bilateral contacts between the UK and Russia, the freezing of Russian state assets, and an increase in checks on private, customs, and freight planes traveling to or from Russia.
Politicians on both sides of the house voiced their support for the prime minister's moves against Moscow. SNP MP Ross Thompson praised May, taking to Twitter to applaud her attempt to "dismantle" the Russian spy network in the United Kingdom.
Others have not been so quick to praise the PM. Many online have met May's sanctions with sarcasm and mockery.
The prime minister isn't the only one being slammed. Labour leader Jeremy Corbyn was booed by members of the house following May's official statement for asking what her response was to requests made by Russia to release a sample of the chemical weapon. Criticism spilled over for Corbyn from the Commons to social-media crucifixion, with the Twitterati branding him "pro-Russia," "weak," and an "idiot."
Like this story? Share it with a friend!
You can share this story on social media: