'Intensifying threats' from space cause of concern for Britain as defense strategy launched
Published time: 21 May, 2018 10:47
Edited time: 22 May, 2018 09:43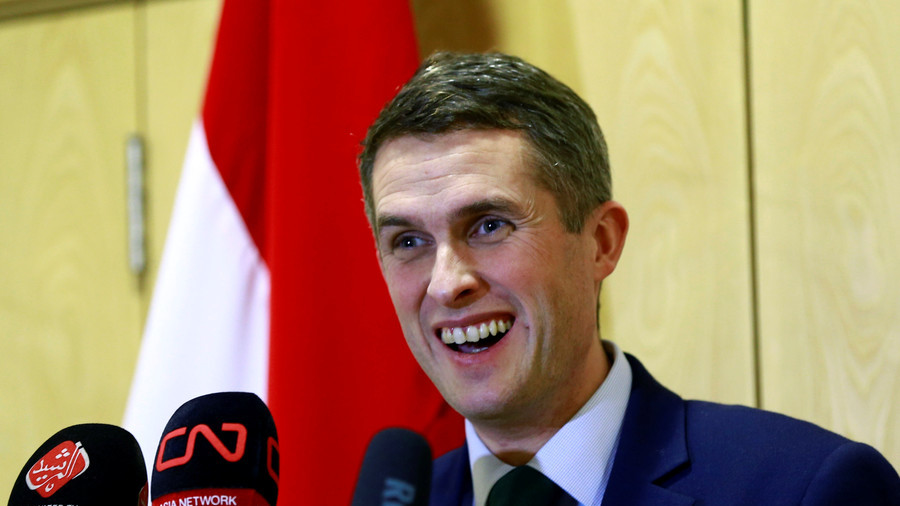 Britain must be ready to counter "intensifying threats" in space, Gavin Williamson warned as he announced the launch of the UK's first Defence Space Strategy.
The Defence Secretary said that the UK needs to be at the forefront of space technology if it is to protect military and civilian infrastructure that is reliant on satellites.
"It is essential we protect our interests and assets from potential adversaries who seek to cause major disruption and do us harm."
He said that such technology was "not just a crucial tool for our armed forces but vital to our way of life, whether that be access to our mobile phones, the internet or television."
As part of the effort, the Ministry of Defence will boost the number of personnel working in the defense space sector by a fifth over five years to more than 600, with the RAF Air Command taking on responsibility for "command and control" of UK military space operations.
The MoD is also going to review the UK's contribution to the EU's Galileo satellite program, and "plan for alternative systems in this crucial area", according to Williamson.
Calling the UK a "world leader in the space industry," Williamson said British "defense scientists and military personnel have played a central role in the development of the EU's Galileo satellite program alongside British companies."
Developed through the European Space Agency, the Galileo satellite aims to be the European version of the American GPS system, giving European nations their own commercial and civilian global positioning without having to rely on US, Russian or Chinese systems.
Costing a total of €10 billion ($11.8bn), the UK had invested €1.4 billion ($1.65bn) in the Galileo program, however, the European Commission in March said the UK's exit from the European Union meant it could prove a security risk to the program - with British firms already involved running the risk of losing future work.
Greg Clark, the Business Secretary, said British involvement in Galileo should continue as part of the hoped-for "deep and special partnership" being negotiated with the EU. Clark is also taking legal advice on whether the previously invested money could be reclaimed.
First tenders for the UK's own satellite navigation program could be released by the end of the year, according to the Financial Times, with hopes rising that Australia may become a partner in the project.
The Australian government has yet to comment on the matter.
Guto Bebb, defense minister for procurement will tell the Defence Space conference in London today that space is a "vital part" of the British economy. "With the launch of this strategy, we are setting our aspirations much higher, to ensure that our industry continues to benefit from this growth in satellite technology."
"We are investing millions into Britain's most innovative companies to help us launch forward in the space domain."
Like this story? Share it with a friend!