Markle's cannabis farmer nephew takes knife to Windsor club after Trump says London is a 'warzone'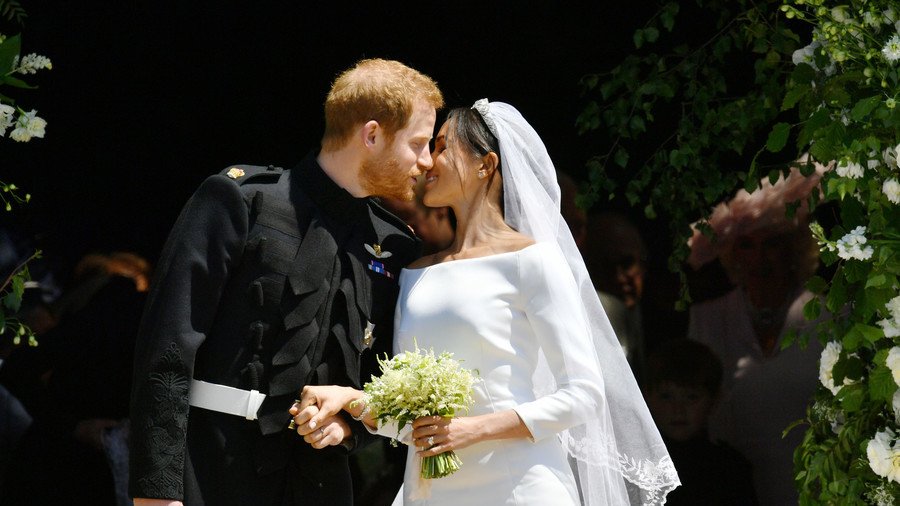 Meghan Markle's family is in the headlines again, likely giving the new duchess a royal headache. Her cannabis farmer nephew reportedly tried to take a knife into a Windsor club – his excuse: Trump said London is a "warzone."
Tyler Dooley, a 25-year-old cannabis farmer, was not invited to the wedding. Dooley is related to Markle as his mother is the ex-wife of her half-brother, Thomas. He was instead in Windsor to cash in on his link to the new duchess by appearing on television as a pundit.
According to reports in the Sun, Dooley went to the Bacchus nightclub in Kingston with mum Tracy and his older brother TJ, 26. It was then that the Oregon cannabis farmer realized the 4in blade would be discovered, and decided to tell the bouncers at the door that he was carrying the weapon.
"I just bought it because Donald Trump said London was like a warzone," he reportedly told another partygoer. "I had it for protection."
A source told the Sun that "they were all obviously a bit tipsy from celebrating the wedding, but not in bad spirits. As Tyler came up to the bouncer, he said, 'I have a knife on me.' He pulled it out and handed it to the staff.
"All he was going on about was how he'd brought it from America because Donald Trump had said London wasn't safe. They acted very calmly and dialed 999 and that's when some local guys told him he'd get arrested. At that point he ran off."
Trump made the remarks on May 4, trying to defend America's lax gun laws. "Yes, that's right, they don't have guns, they have knives, and instead there's blood all over the floors of this hospital," Trump said at the annual convention of the National Rifle Association. "They say it's as bad as a military war zone hospital. Knives, knives, knives... London hasn't been used to that, they're getting used to it, pretty tough."
READ MORE: Cheap shot? BBC takes aim at Trump with royal wedding crowd-size tweet
The Metropolitan Police confirmed that it had received a call in relation to the incident. "The suspect had left the scene prior to police being called," a spokesman said. "Officers attended the club at around 01:55hrs and recovered the knife. There has been no arrest."
The Dooleys chose the classy option befitting a relative of a royal when confronted by the media about the incident, reportedly choosing to hide "inside a bin cupboard at the Hilton DoubleTree hotel."
Like this story? Share it with a friend!
You can share this story on social media: