Sergei Skripal discharged from hospital after being poisoned by 'deadly' agent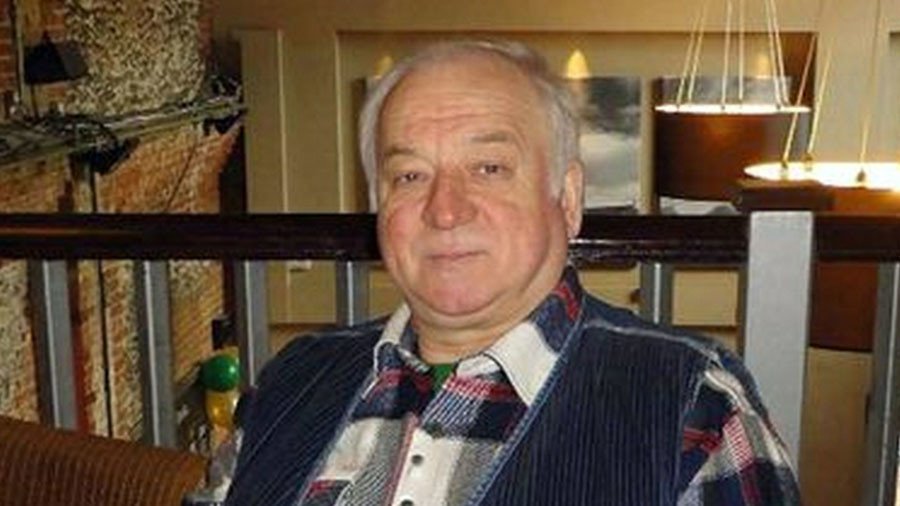 Just over two months after reportedly being targeted by 'one of the most deadly nerve agents ever produced', former Russian spy Sergei Skripal has been discharged from a British hospital.
Doctors gave no details on the condition of Skripal, and his current location is not known at this time. The Russian double-agent was poisoned in Salisbury alongside his daughter, Yulia, in early March. Her recovery was much quicker and she has been out of hospital since last month.
However, Yulia Skripal has not been seen in public since she was discharged, and the only public statement from her was issued by British police. The Russian embassy says it has been refused access to the Russian citizens.
Citing patient confidentiality, a hospital spokesperson said they were unable to comment on any details about patients, but said: "Treating people who are so acutely unwell, having been poisoned by nerve agents, requires stabilizing them, keeping them alive until their bodies could produce more enzymes to replace those that had been poisoned."
Following the poisoning on March 4, UK Prime Minister Theresa May stated the government's chemical laboratory at Porton Down had identified the "military-grade" nerve agent used in the attack as the A234 agent, a type of Soviet Union-developed Novichok.
Speaking in the House of Commons, May suggested that either the Russian government was behind the attack or lost control of its supplies, allowing the "potentially catastrophically damaging nerve agent" to fall into the hands of others.
Foreign Secretary Boris Johnson had backed May's claims that it was Novichok, explaining to Deutsche Welle that Porton Down scientists had confirmed to him that the nerve agent was used.
But two weeks later, these claims were debunked by Gary Aitkenhead, chief executive of the Defense Science and Technology Laboratory (DSTL) at Porton Down, who said scientists had not "identified the precise source."
Following Aitkenhead's comments, the Foreign Office released a statement saying it had been "clear from the very beginning" that Porton Down had identified the type of substance as Novichok.
Novichok refers to a group of Soviet-era nerve agents developed in the 1970s and 1980s. Other countries, including Iran and the Czech Republic, also had versions of the nerve agent, with the former successfully synthesizing Novichok in 2016 alongside the OPCW.
Czech Republic's President Milos Zeman, said Novichok agents were produced at a military research center in November 2017. Expanding on his comments, the Czech defense ministry noted that while it had developed a Novichok type agent it was different from the one allegedly used in Salisbury.
READ MORE: Report that Novichok sample came from Germany in 1990s "plausible" – Top ex-German spy (VIDEO)
In Germany a sample of a Novichok was reportedly obtained by the country's BND spy agency in 1990s, according to a joint report by German newspaper Sueddeutsche Zeitung, the weekly Die Zeit and broadcasters NDR and WDR.
The report notes that the sample was analyzed in Sweden after which the chemical formula was given to the German government and military.
The latest reports of European Novichok sampling and production have now received much attention in the British media. The drop-off in coverage follows reports that British media outlets were given one or two D-notices, which are government requests that particular information is not reported by the media on grounds of national security. The media does not have to agree, but almost always does.
Yulia and Sergei Skripal were reportedly in a critical condition for weeks following the attack, at one point, their doctors feared that they would suffer brain damage if they managed to survive. The pair's health subsequently improved rapidly, with Yulia being discharged in early April.
READ MORE: Whatever happened to the Skripals? UK media and authorities fall silent on Salisbury poisoning
Questions over the Skripals' current whereabouts have also been raised. Yulia Skripal has not been seen since her release, prompting claims by relatives that she has been 'detained' by the UK and prevented from speaking freely.
Her cousin Viktoria was also denied a visa by the Home Office when she tried to visit the Skripals following the incident. A second attempt made to apply for a visa last month was also denied, with the Home Office saying that her application "did not meet the requirements of immigration rules."
The British government insists that the Kremlin was behind the attack on the Skripals, who were reportedly poisoned by a nerve agent administered on the door handle of Sergei's home in Salisbury. Russia has consistently denied any involvement.
Think your friends would be interested? Share this story!
You can share this story on social media: