Veterans lash out at Tory MP for "stupid" remark suggesting charities play up PTSD for extra money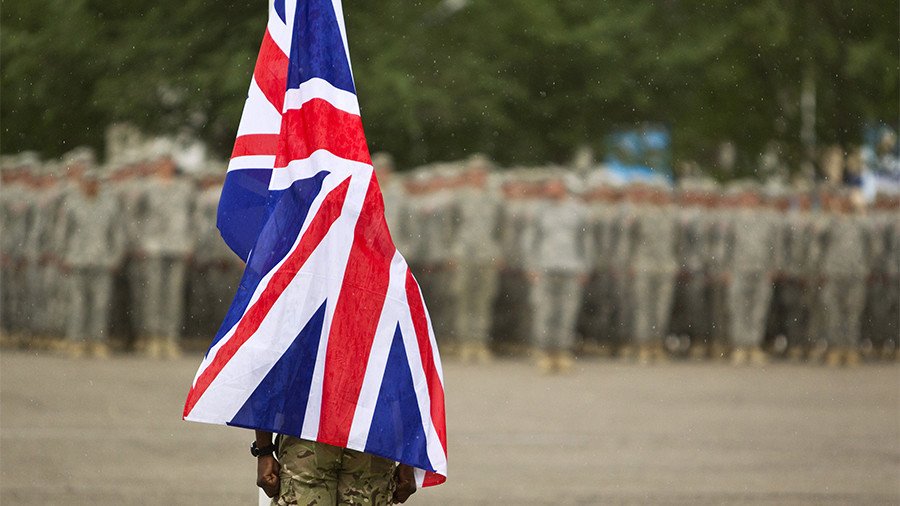 A Tory MP and ex-Army officer has come under fire after suggesting that veteran's charities overstate PTSD to receive more funds. MP Johnny Mercer said some go "too far" in presenting soldiers as "mad, bad and dangerous".
Mercer, who was in the army for 12 years, did not name any charities specifically, but said "some charities have gone way too far in painting the picture of veterans in the UK for their own ends, to raise money" in his explosive comments that have the defense community up in arms.
Mercer, 36, said his time in the armed forces helped him with his own mental illness when he had obsessive compulsive disorder (OCD) in his 20s. The former soldier said the "overloading of senses" at war "drove it out of me". He added that the potential for "post-traumatic growth" was not discussed, he said, "because it doesn't induce feelings of sympathy, raising money and charity.
"You're either a hero or you're broken," he told the Daily Telegraph. "Ninety-five per cent of us are in the middle."
The Plymouth Moor View MP also accused some veterans of blaming other issues on mental illness, which he called "disingenuous to those who genuinely have problems". Mercer added that there should be a greater distinction between everyday mental health issues and mental illness.
"Don't go around saying you've got PTSD when you just need to do a bit of work for your mental health," he said. "It takes up resources. Let's keep that for those who are really poorly."
Former Colour Sergeant and trustee of the charity Veterans in Action, Trevor Coult, slammed Mercer, calling his comments "stupid" and said that the MP was just trying to further his political career.
"Johnny Mercer is in a position where he can promote important things and he doesn't," Coult told the Times. "He tends to promote himself, which is totally wrong, outrageous."
READ MORE: UK drones firing organ-destroying 'vacuum bombs' on the rise in Syria - FOI request reveals (VIDEO)
Coult, who was also awarded the Military Cross for his service in Iraq, added that veterans "have the support of the public, and his stupid statements saying people are faking it... it devalues and degrades people who have genuine mental health issues, and there are hundreds of them."
Coult was diagnosed with PTSD after his military service.
A spokeswoman for Combat Stress, a support group for veterans struggling with mental health issues including PTSD, said that the Defence Select Committee was examining whether mental health issues in the military were exaggerated or underestimated.
"Each year we receive over 2,000 referrals from veterans struggling with their mental health," she said. "Not all will have PTSD, and the focus of our treatment work is trauma-related mental health."
Mercer sits on the Defence Select Committee.
Like this story? Share it with a friend!
You can share this story on social media: