From racism accusations to botched leaflets – the many FAILS of the Tories' latest election campaign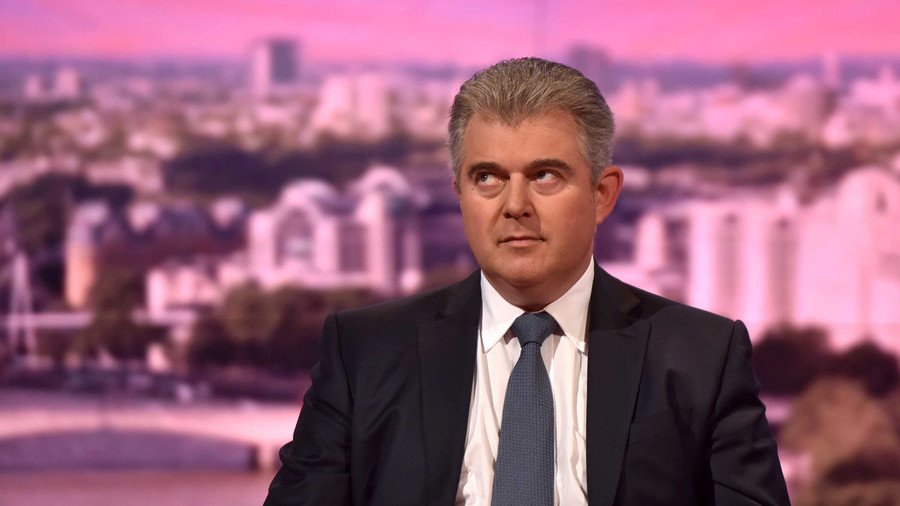 Another day, another Tory council election campaign embarrassment. A 'mail-merge fail' leaflet has completed a month to forget for the party that is bidding to avoid disaster at the ballot box this Thursday.
The latest awkward campaign issue finds the Tories having to explain how Conservative leaflets in Ilford were signed off and delivered to residents with template headings marking their wonderful achievements because of an apparent mail-merge fail.
This has unsurprisingly caused much bemusement and consternation on Twitter.
The latest leaflet error follows prospective Tory councillor Kamran Razzaq's suspension from the party for handing out campaign pamphlets that said the local Labour Party was responsible for delivering hepatitis to the Dudley area.
It was brought to light by Conservative parliamentary aide Christian Calgie, who tweeted a picture of the leaflet in question and appeared to attack Conservative Campaign Headquarters (CCHQ) for their lack of oversight, saying: "The reason I shared it is that often in politics, embarrassment is one surefire way to get a party to act. Far too often with CCHQ, devolved things are too centralized and – as in this case – things that need to be quality checked are left totally to nutters in local associations."
READ MORE: Racism, homophobia & assault: 8 Tory council election candidates suspended over allegations
Has Calgie hit the nail on the head? Unlike UK Labour's HQ, which insists on clearing any material their local party groups or Constituency Labour Parties (CLPs) want to deliver on the doorstep or out on campaign street stalls; the Tories have devolved responsibility for their campaign literature to a select group of local members within each council ward.
Is this not a recipe for disaster? Putting process to one side, what does this say about the quality of Conservative candidates? Because it's not just error-laden leaflets that the CCHQ have had to worry about. Evolvepolitics reports today that 18 Tory councillors and candidates have been suspended for racism and abuse over the last month.
Luckily for the Conservatives, only one or two cases have received MSM print coverage and there has been a distinct lack of interest from the broadcast media to cover what appears on the surface to be a crisis for the Tory membership. It's been left to local print media to expose the avalanche of misdemeanors that seem to have infected the Tories. Would the Labour Party have received such low-level coverage if the tables had been turned?
The right-wing news outlet Guido Fawkes reported at the start of April that they had heard claims that the Tories were struggling so hard for candidates, they were asking random members of the public if they'd like to be a candidate in the upcoming elections. "A team of six election agents were knocking on doors in Liverpool yesterday asking two questions. Firstly, "Are you a Conservative?" and then, if yes, "Would you like to be a council candidate in May?" the blog read.
The ConservativeHome website also reported in early April that Welsh Conservatives sent a rather desperate sounding, eleventh-hour email stating: "We are aiming to field a full slate of candidates across the region but still have vacancies in Knowlsey [sic] and Manchester (where we have 96 vacancies)." It proceeded to ask: "Can you help us? Do you know anybody who lives, works or owns property in Manchester or Knowsley that will be willing to put their name on the ballot paper?"
So, the answer may lie in the Tories struggling to attract enough good candidates to the party. Latest estimates from the House of Commons library suggest that Conservative membership is around 124,000 as of March 2018. To put that into some kind of perspective, Sky News have reported Labour's membership number to be around 600,000.
Having a mass membership, as Labour do, has not protected them from their own problems concerning the behavior of candidates. As well as having to handle the party's perceived anti-Semitism 'crisis,' several Labour council candidates have been suspended for alleged anti-Semitic posts.
Irfan Javed from Stevenage was suspended today for sharing an allegedly anti-Semitic cartoon in 2014, and commenting on "Jew propaganda." This followed the suspension of Sameh Habeeb, who supposedly published anti-Semitic conspiracy theories; and Roy Smart, who is accused of sharing posts on social media telling followers to "question the Holocaust."
Even taking this into account, there is no doubt that Labour has stolen a march on the Tories when it comes to boots on the ground, canvassing door-to-door and, crucially, attracting a wider range of candidates that they can use in a targeted way.
The Tories, meanwhile, appear to be stumbling from one candidate scandal to another. Lucky for them, there is not much scandal at government level for top Conservative officials to stress over at present.
Money can buy you many things, but it seems it can't buy you an army of passionate and competent members of the public to represent you in local council elections.
Omar Baggili, RT Journalist
Like this story? Share it with a friend!
You can share this story on social media: