Gavin Williamson wants YOU in the Army Reserves to fight Russia in the fake news wars!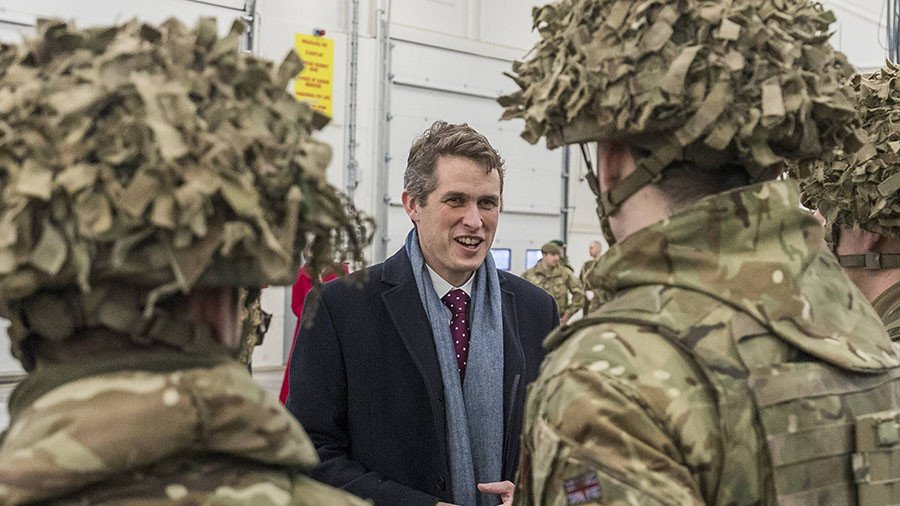 If you're a reporter or a computer geek, then Gavin Williamson wants you to help him in the war on fake news. The UK defense secretary issued to a call to arms to tech and communications experts to fight the cyber propaganda war.
Williamson has called on those with IT or cyber skills to join the UK's reserve forces to help end the Russian "age of disinformation," arguing they can "change the narrative" with tech skills that are "more relevant today than anything else."
In an interview with The House magazine, set to be published later in the week, Williamson said that the reserves need to come up with ways to get the private sector more involved in encouraging people to join the reserve forces.
The secretary argued that army recruitment should be about "looking to different people who maybe think, as a journalist: 'What are my skills in terms of how are they relevant to the armed forces?'
"They are more relevant today than anything else, having those skills, whether it be journalists, those people with amazing cyber and IT skills, those people with the ability to really understand about getting messages across."
Williamson said the armed forces need the next generation for a new approach to fight ever-changing modern warfare. "We have to start changing the armed forces in terms of actually attracting those people as well," he said. "Sometimes people see the armed forces as being quite traditional in terms of its approach. But in this disinformation age, this cyber-age – people often look at cyber as something that's separate. Actually, it's completely relevant to every other different part of our services."
Williamson once again compared tactics used by Russian 'internet trolls' to Nazi propaganda, saying in March that it "completely distorts the narrative of what people think about things… effectively the Lord Haw-Haws of the modern era".
The defense chief has made his feelings about Russia very clear in the past. He previously told Russia to "go away and shut up" following the chemical attack against the Skripals. In January, he was accused of fear mongering after warning that Russia could kill "thousands and thousands" of Brits, "creating total chaos within the country."
A report from the National Audit Office found the number of full-time military personnel was 8,200 people short of the required level. There is also a 26% shortfall in the number of intelligence analysts.
Think your friends would be interested? Share this story!
You can share this story on social media: