Russia could kill 'thousands and thousands': Defence Secretary scaremongers ahead of military review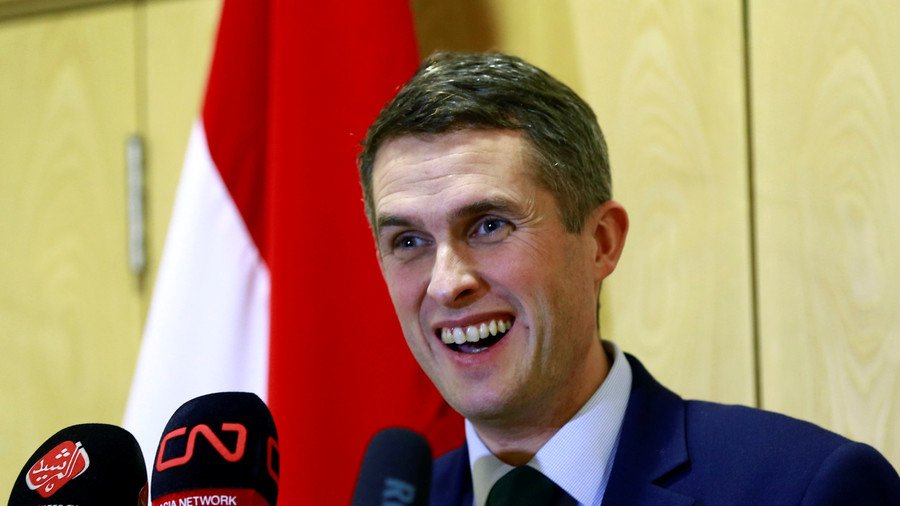 Defence Secretary Gavin Williamson warned that Russia could kill "thousands and thousands" of Brits, "creating total chaos within the country", commenting after the announcement of a Ministry of Defence (MoD) spending review.
"The plan for the Russians won't be for landing craft to appear in the South Bay in Scarborough, and off Brighton Beach." As he told the Telegraph, "they are going to be thinking, 'How can we just cause so much pain to Britain?'.
"Damage its economy, rip its infrastructure apart, actually cause thousands and thousands and thousands of deaths, but actually have an element of creating total chaos within the country."
In a wide-ranging attack, Williamson accused Moscow of spying on the United Kingdom's infrastructure, which includes energy lines and under-sea cables that provide energy and power to some three million homes.
"Why would they keep photographing and looking at power stations, why are they looking at the interconnectors that bring so much electricity and so much energy into our country?" Williamson said.
"They are looking at these things because they are saying, 'These are the ways we can hurt Britain'".
Williamson's comments have appeared just one day after it was announced the MoD will embark on a new review of the UK's military needs. The latest review is set to be completed in summer and comes after MPs on both side of the Commons threatened to rebel over military cuts.
Backing his boss, the chief of the general staff, Gen Sir Nick Carter, said in a speech on Monday that Russia posed the most significant threat and that the UK would struggle to compete without a significant increase in defence spending.
Williamson and Chancellor Philip Hammond have been engaged in a war of words over the treasury's proposed cuts to the defence budget, with the former calling for a greater annual increase in military spending, above the £1bn at which it is set to rise annually.
The UK's armed forces are now at their thinnest since the Napoleonic wars, with only 82,000 personnel.
The armed forces, along with most government departments, have faced significant cuts since the coalition government enforced austerity measures following the financial crisis. While strict austerity is no longer government policy, the treasury is looking to reshape the MoD to meet modern threats including cyber and information warfare.
The Russian Embassy has hit back at Gavin Williamson, while former Telegraph journalist and RT contributor Peter Oborne labelled him as "out of control".
I am on the side of the Russian Embassy on this. British defence secretary is a serious post. Gavin Williamson out of control. https://t.co/YjUaTHz8JL

— Peter Oborne (@OborneTweets) January 26, 2018
Think your friends would be interested? Share this story!
You can share this story on social media: