Kremlin cash cow? The Guardian's argument against Russia collapses as columnist reveals money plot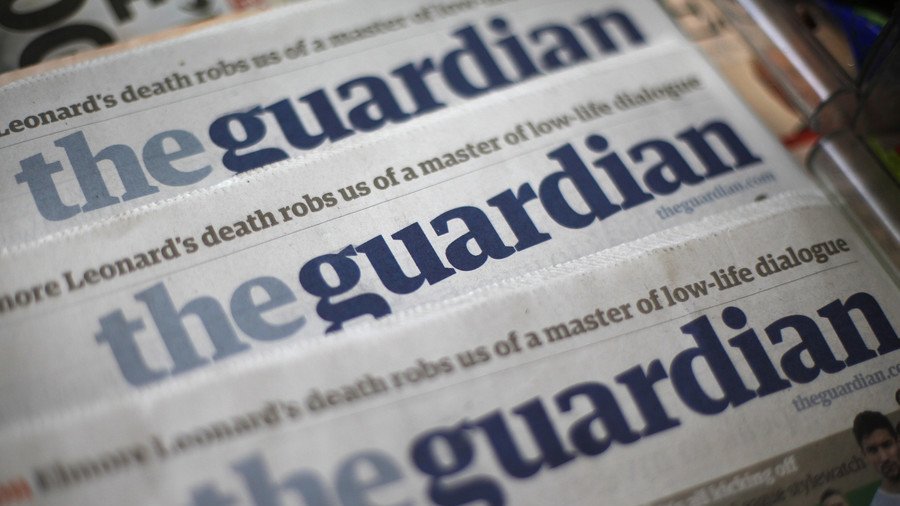 The Guardian's readers could be forgiven for being absolutely baffled over the "threat posed by Russia" to Britain this week.
It's a toss up between hunkering down in a bunker after reading scaremongering front page reports and taking the word of a veteran reporter, telling us all to dodge the hysteria being flung around by the media.
In fact, the liberal publication entirely destroyed its own article, which was of course given the online top spot, with a – much less prominent – op-ed.
Instead of a balanced article, the Guardian opted first of all to publish a paranoid stream of accusations from Sir Nick Carter, Britain's defense chief of general staff.
Ramblings on Russia from the army's top brass were later torn apart by the Guardian's own columnist Simon Jenkins, who accused the army and other military chiefs of using the Kremlin for cash.
Carter waxed lyrical over the threat from Russia, conveniently after the Conservatives have announced they intend to save £20 billion (US$27.9 billion) in 10 years to plug a huge black hole in the defense budget. The general particularly paints a terrifying picture of rifle-carrying men in winter boots marching toward the UK.
The "threat" is so great, according to Carter, that the government cannot possibly introduce the planned cuts, which threatens to divide with government with current Defence Secretary Gavin Williamson is also railing against. The UK will be left "exposed" to unorthodox, hybrid warfare from hostile nations, including Russia, if the cuts go ahead, Carter asserted.
"State-based competition is now being employed in more novel and increasingly integrated ways and we must be ready to deal with them. The threats we face are not thousands of miles away but are now on Europe's doorstep – we have seen how cyber-warfare can be both waged on the battlefield and to disrupt normal people's lives – we in the UK are not immune from that," Carter said.
Just a day later, Jenkins disagreed. Writing for the Guardian, he said it is a clear play for cash by the army and the "hysteria" must end.
"The fear-mongering over cyber-warfare with Russia isn't about actual threat, it's about vanity, history and MoD greed," he wrote. "Every year at budget time, the defence lobby waves shrouds and howls blue murder.
With yet another defence review in the offing, the army fears it will lose thousands of soldiers, while the navy and the Royal Air Force fear the (long overdue) merger of the paratroop and marine brigades and the loss of more frigates."
Britain has opted time and time again to fund programs which are expensive and unnecessary, Jenkins argues, such as Trident.
"The row over defence spending has nothing to do with defence, but with an arbitrary target, unrelated to threat, for it to consume 2 percent of the nation's wealth," he said.
"Labour's spokesman, Nia Griffiths, who should be challenging this, merely attacks the government for damaging "Britain's international credibility". What is she talking about? Germany has no need of drone squadrons and nuclear missiles for its credibility."
What does the Guardian really think about Russia? We have no idea. The Russian embassy in the UK was also left baffled.
"The rules-based international architecture that has assured our stability and prosperity since 1945 is threatened" – good point by General Sir Nick Carter, must be informed by his previous service in Yugoslavia and Iraq. pic.twitter.com/Aug3xhfo9a

— Russian Embassy, UK (@RussianEmbassy) January 23, 2018
If you like this story, share it with a friend!
You can share this story on social media: