Boris Johnson redraws battle lines over Brexit as he takes on Theresa May... again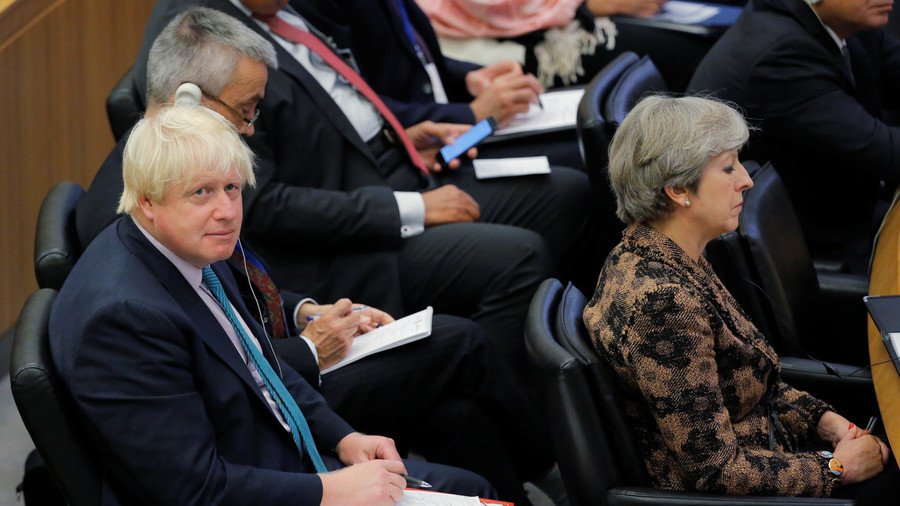 Boris Johnson is preparing to cause the Conservatives another Brexit headache by demanding that Theresa May makes changes to NHS funding.
The outspoken foreign secretary will risk another giant Tory row by once again, very publicly, undermining the prime minister. Johnson will demand that May sanctions £100 million ($140 million) a week for the NHS after Brexit – or he believes she will not beat Labour Party leader Jeremy Corbyn at the next election.
Despite his portfolio being focused on international relations, the foreign secretary has a vested interest in the NHS after notoriously posing beside a controversial Brexit battle bus.
On the side of the Vote Leave bus was a pledge to claw back £350 million ($488 million) a week spent in Brussels, and hand it to the NHS. However, this was a miscalculation and the funds could not be dedicated solely to the health service, angered Remainers argued.
It also did not take account of cash spent in the UK by Brussels. The UK Statistics Authority branded the figure "a clear misuse of official statistics." The figure has been used as a rebuke to Johnson and the supposed folly of Brexit ever since.
Now, Johnson will say the pledge must be made reality as he will suggest the government must spend £5.2 billion ($7.3 billion) a year on the underfunded service. What he will call the "Brexit dividend" will be raised in cabinet.
An ally of Mr Johnson told The Mirror: "Boris believes that if the Tories are going to beat Corbyn at the next election they must make the NHS a top priority and deliver new funding. The cabinet will have to act and the sooner, the better."
Labour recently reported Johnson to the UK Statistics Authority over suggestions he is making false promises over what can be delivered financially post Brexit, using "misleading" figures.
Corbyn's opposition has its own pledge to throw £5 billion ($7 billion) into the NHS if it gets into power – a move which could attract huge support.
Shadow Health Secretary Jonathan Ashworth told MPs: "The toxic privatisation agenda in our NHS has gone too far. Billions of pounds has flowed out of the NHS into private sector hands, leaving a poorer service for patients."
The move by Johnson to tackle May comes months after he had his own Brexit blueprint printed in the Daily Telegraph. Britain was braced for a hostile takedown of the Tory leadership but May managed to hold on and Boris, denounced by nominal ally Michael Gove, backed off.
However, the latest posturing by Johnson could be seen as yet another example of him lining up to lead the divided party.
Like this story? Share it with a friend!
You can share this story on social media: