Johnson attacks 'puerile' protesters over bid to block Trump's UK visit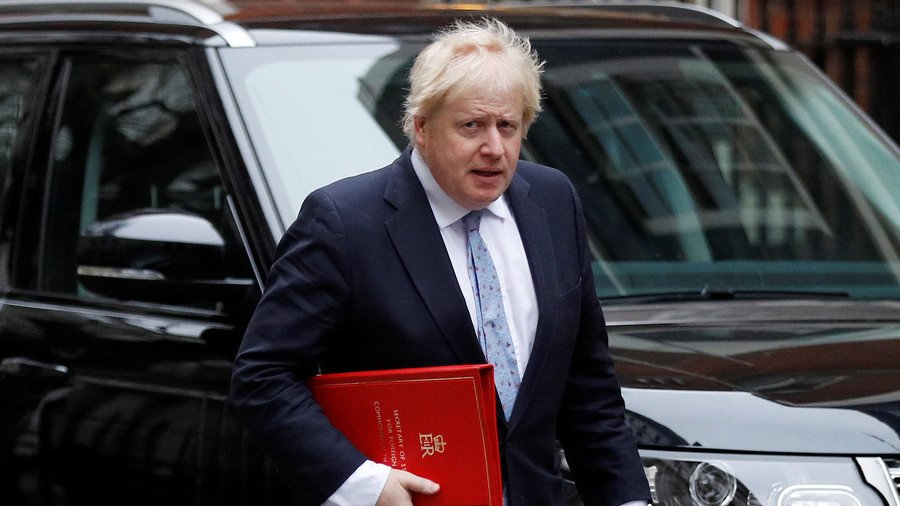 British Foreign Secretary Boris Johnson has said that the UK should welcome Donald Trump, and launched an attack on "puerile and backward-looking" protesters trying to block a visit from the US president.
READ MORE: Donald Trump cancelled UK trip because he wouldn't get the 'love he deserves'
Writing in his Sunday Telegraph column, Johnson blamed leaders of the Labour Party for stoking up opposition to Trump and "fulminating against what should be a routine event in the diplomatic calendar." He went on to warn that continuing to denigrate the "special relationship" between the two countries could jeopardize billions of pounds generated through trade.
Ahead of his meeting with US Secretary of State Rex Tillerson in London on Monday, Britain's top diplomat also praised Trump's support for NATO and his actions in Syria, saying he had shown a "new willingness to get stuck in" as regards the Middle East. Trump has been a fierce critic of NATO in the past, calling the organization "obsolete" during the 2016 presidential election campaign and demanding member countries meet their defense spending targets.
READ MORE: Trump's year of foreign policy: How to lose allies and alienate nations
Earlier this month, Johnson attacked Labour Party leader Jeremy Corbyn and London Mayor Sadiq Khan, a long-time Trump foe, after they called for a mass protest against the president's planned opening of the new US embassy in London next month.
The US is the biggest single investor in the UK - yet Khan & Corbyn seem determined to put this crucial relationship at risk. We will not allow US-UK relations to be endangered by some puffed up pompous popinjay in City Hall.

— Boris Johnson (@BorisJohnson) January 12, 2018
Last week, Trump announced via Twitter that he would not be travelling to open the embassy. The president said he did not want to endorse a deal that saw the embassy move from a site in Grosvenor Square in Central London to an "off location" in Wandsworth, south west London.

Reason I canceled my trip to London is that I am not a big fan of the Obama Administration having sold perhaps the best located and finest embassy in London for "peanuts," only to build a new one in an off location for 1.2 billion dollars. Bad deal. Wanted me to cut ribbon-NO!

— Donald J. Trump (@realDonaldTrump) January 12, 2018
Trump falsely claimed the deal was struck by the Obama administration. The move was decided upon by George W Bush's administration and came packaged with a raft of security regulations instituted by the former Republican president.
READ MORE: Relations with the US not 'most important' – UK Labour leader
Think your friends would be interested? Share this story!
You can share this story on social media: