Britain should drop 'Russophobic agenda' – Neil Clark bemoans UK-US bullying of Europe (VIDEO)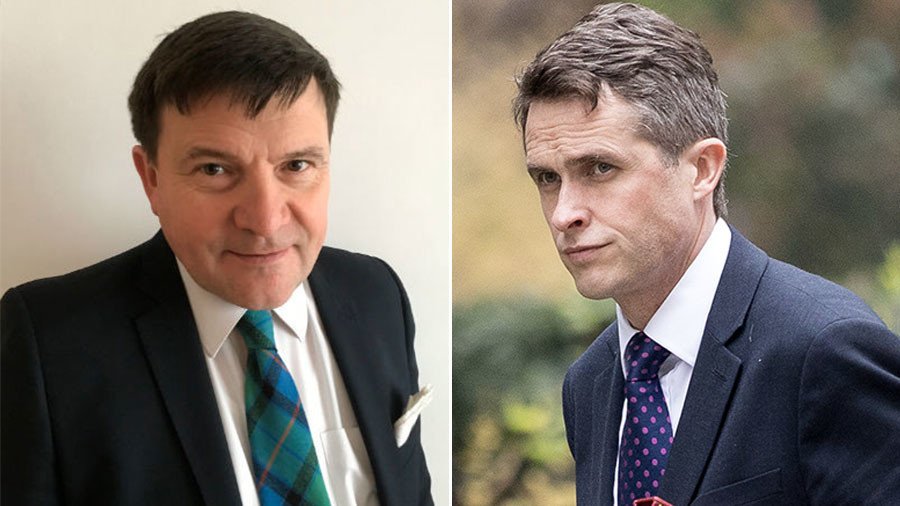 "It can't be right that Britain and America are going around bullying countries in Europe," journalist Neil Clark has told RT, as Defence Secretary Gavin Williamson says the Russian threat is worse than from Iraq or Afghanistan.
Williamson told the Commons on Monday that "we have to be realistic about the challenges. The challenges that are posed by Russia are far greater than the challenges that were presented as an insurgency in terms of Iraq and Afghanistan, and how do we get the right mix of military equipment and capability to deal with that increased threat."
Speaking to RT from Oxford, Clark, who has written for RT's website, said there is no threat from Russia, which he says has done "nothing wrong."
"Russia is not a threat to Britain or the British people. It is a threat to the neocon plan – the regime change in Syria thwarted that and so did Iran. Russia does not pose a threat to British citizens, Russia did not massacre British tourists in 2015, Russia didn't massacre concertgoers in Manchester Arena a year ago, did it?
"The threat is actually at home, it's the British government who have been backing jihadists in Syria, so-called rebels around the world, etc Afghanistan… back in the '80s," he said. "It's not Russia, Russia hasn't done anything wrong. The government is pushing this Russophobia more and more I'm afraid."
READ MORE: UK only taking harsh stance against Russia to save face, analyst tells RT (VIDEO)
Tensions have been high between Britain and Russia following the Salisbury poisoning attack on the Skripals. The UK government has pointed the finger at Russia over the poisoning of ex-double agent Sergei Skripal and his daughter, Yulia, in March. Moscow has adamantly denied the accusations.
Relations worsened when the UK, US, and France responded to an alleged chemical attack on the Syrian city of Douma by Bashar Assad with airstrikes aimed at the Russian ally's government buildings.
Think your friends would be interested? Share this story!
You can share this story on social media: