UK only taking harsh stance against Russia to save face, analyst tells RT (VIDEO)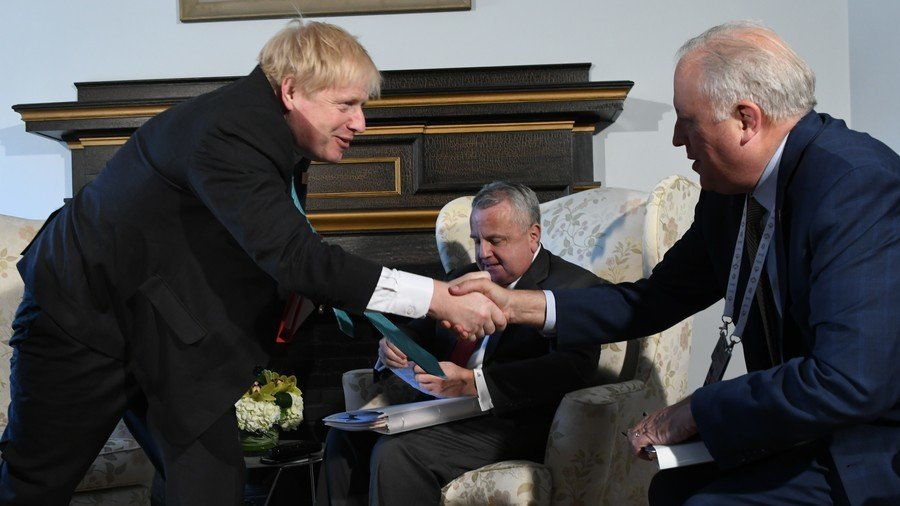 Britain chose to target Russia at a meeting between some of the most industrialized countries in the world for fear of appearing "weak," a Russia analyst Martin McCauley has told RT.
G7 foreign ministers meeting in Toronto, Canada called for the establishment of a specialist task force to tackle Russia's "malignant behavior." Author McCauley told RT that the UK was pushing through the idea to double down on its tough stance against Moscow in order to save face.
"Britain is in a difficult position now because they have made accusations against Russia, regarding the Skripals, and also in Douma, and therefore if they don't do anything and just allow it to die away, Britain would be seen as very weak.
"So I think the British government is mulling over thinking about what they could do to in fact punish Russia," McCauley told RT.
Following the meeting, Foreign Secretary Boris Johnson announced the new group. "What we decided is that we were going to set up a G7 group that would look at Russian malign behavior in all its manifestations, whether its cyberwar, whether it's disinformation, assassination attempts, whatever it happens to be and try and call it out," he said.
Ministers also said they would work on a plan to deter foreign interference in political interventions. Russia has been accused of interfering in several elections across the EU, and in the 2016 US elections. Moscow denies all allegations.
If you like this story, share it with a friend!
You can share this story on social media: