Iran dumps dollar for euro in foreign trade transactions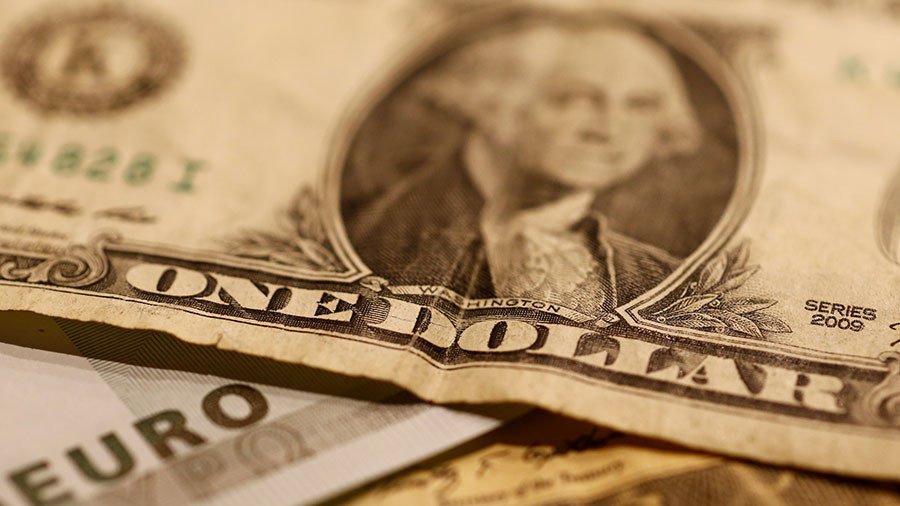 As part of its years-long effort to reduce reliance on US currency amid a deepening standoff with Washington, Tehran has announced it will start reporting foreign currency amounts in euros rather than dollars.
The governor of Iran's central bank (CBI) Valiollah Seif said that Supreme Leader Ayatollah Ali Khamenei had welcomed his suggestion of replacing the dollar with the euro in foreign trade, as the "dollar has no place in our transactions today." The new policy could reportedly encourage government bodies and firms linked to the state to increase their use of the euro at the expense of the American currency.
France will start offering euro-denominated credits to Iranian buyers of its goods later this year to keep its trade out of the reach of US sanctions, said the head of state-owned French investment bank Bpifrance.
According to CBI's Director of Foreign Exchange Rules and Policies Affairs Mehdi Kasraeipour, the share of the greenback in Iran's trade activities is not high. As part of a trade embargo, US banks are banned from dealing with Iran.
Last month, Tehran announced that purchase orders by merchants that are based on US currency would no longer be allowed to go through import procedures. The step followed an official request by the CBI and was specifically meant to address fluctuations in market rates of the US dollar.
The Iranian currency has lost almost half of its value on the free market since last September. The rial has plunged to a record low of about 60,000 against the dollar before authorities set a fixed rate of 42,000 and warned Iranians they would face penalties for using other rates.
Khamenei blamed foreign enemies for the "recent issues in the currency market" and asked Iran's intelligence services to defuse the plots against the Islamic republic.
Tehran, which has long sought to switch to non-dollar-based trade, had already signed agreements with several countries. It's in talks with Russia on using national currencies in settlements.
While meeting with Russian President Vladimir Putin in November, Khamenei said the best way to beat US sanctions against the two countries was joint efforts to dump the American currency in bilateral trade. He told President Putin that, by using methods such as eliminating the US dollar and replacing it with national currencies in transactions between two or more parties, the sides could "isolate the Americans."
For more stories on economy & finance visit RT's business section
You can share this story on social media: