CEOs of America's top corporations got their biggest pay raise since 2013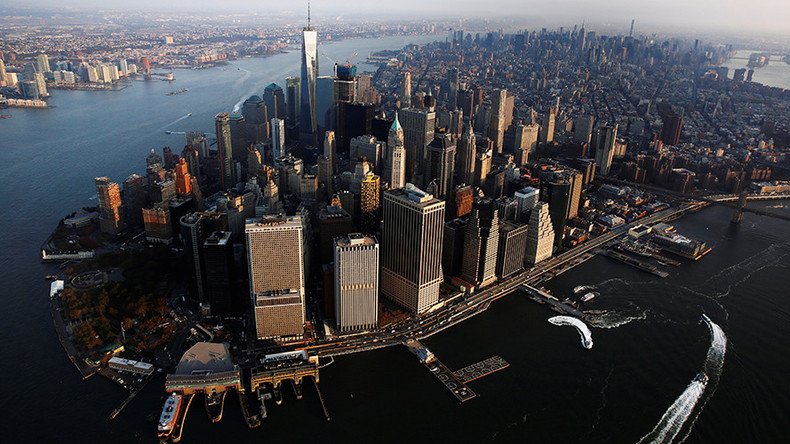 A study by executive data firm Equilar for the Associated Press (AP) found a typical chief executive officer of the largest US companies got an 8.5 percent pay raise last year, raking in $11.5 million in salary, stock, and other compensation.
According to the research, over the last five years, median CEO pay has jumped by 19.6 percent, not accounting for inflation. That's nearly double the 10.9 percent rise in the average weekly paycheck for full-time employees across the country.
It also found compensation dropped for nine of the ten companies scoring the lowest on "Say on Pay" votes, where shareholders have the right to vote on the remuneration of executives.
"It's all out of whack right now," Heather Slavkin Corzo, director of the AFL-CIO Office of Investment told AP, adding CEOs for major US companies make 347 times more than the average worker.
Compensation experts say boards of directors know they have to pay CEOs similar to what their rivals are making, if not more.
The highest paid executive, according to the survey, was Thomas Rutledge of Charter Communications whose compensation totaled $98 million. The company absorbed Time Warner Cable and Bright House Networks last year to become the second-largest cable operator in the US.
Leslie Moonves at television network CBS was the second highest paid CEO. He made $68.6 million, including $63.9 million in bonus and stock awards.
Number three was Walt Disney's Robert Iger who made $41 million. His payment was six percent less than the year before, as slowing growth resulted in a bonus cut.
The fourth highest paid executive was David Zaslav of Discovery Communications, whose networks include TLC and Animal Planet. Zaslav's compensation was $37.2 million while roughly 70 percent of that was from stock and option awards.
The compensation of Robert Kotick from Activision Blizzard surged 358 percent to $33.1 million in 2016. The pay jump came almost entirely due to $24.9 million in stock awards he received as part of a new five-year employment agreement. This year his salary was cut by 26 percent to $1.8 million after many shareholders said they were upset about how much Activision Blizzard executives were making.
The study included pay data for 346 executives at S&P 500 companies who have served two full consecutive fiscal years at their respective companies.
You can share this story on social media: